What are Some Cardstock Crafts?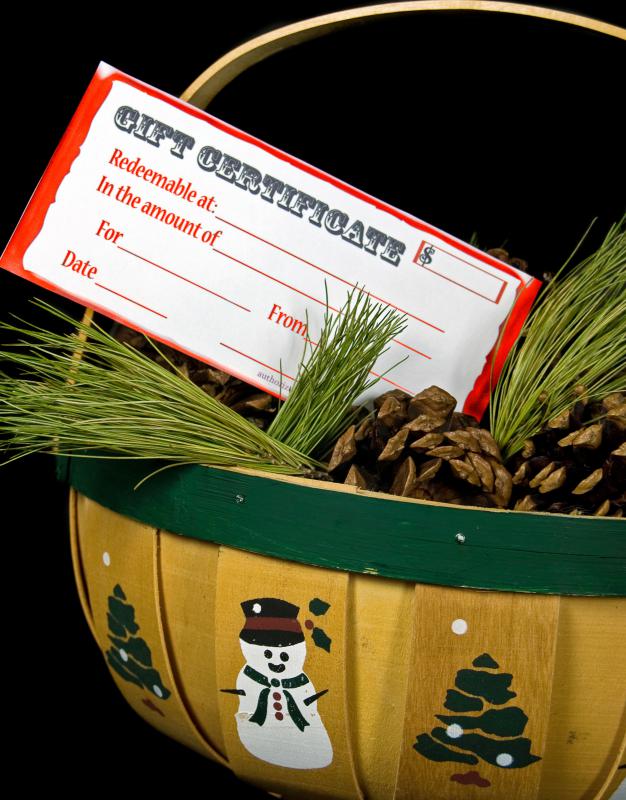 Cardstock crafts are crafts that are made using cardstock paper. Cardstock is thicker than regular paper, making it sturdier and easier to work with. Cardstock crafts made with good, thick, quality cardstock will last longer and have a more distinguished and appealing look to them.
A few simple cardstock crafts are bookmarks and coupon booklets. These are popular when making crafts in a classroom setting. Bookmarks are cut to the desired size, a hole is punched in the end and a ribbon is tied through. Laminating the bookmark will make it last longer.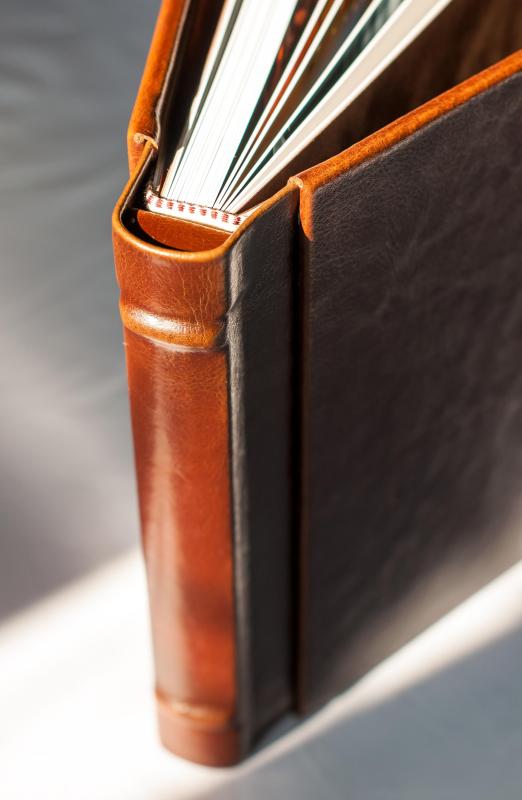 A coupon booklet is often made with "coupons" to give parents or significant others as gifts, allowing the person to redeem the coupon for whatever it may offer. These are popular for children to make in church or school for Mother's Day and Father's Day. They are also popular for gifts on Valentine's Day for someone's significant other.
One of the most popular cardstock crafts are cards and envelopes. Cardstock can be scored, folded and decorated accordingly to create a card. Paper can then be scored and cut, then folded and glued together to produce an envelope to match the card. Cardmaking is a great pastime, and handmade cards make a wonderful gift.
Scrapbook layouts are a great way to preserve memories. The background of most layouts are made using good quality cardstock. This gives the scrapbooker a sturdy background to work on. The scrapbooker then adds pictures and embellishments to finish the layout. Finished layouts are placed in an album to look at for many years.
Cardstock can be torn to give scrapbook layouts and cards a distressed look. Inking can be added to the torn edges to emphasize the look. Other options in using torn cardstock papers are tear bears. Tearing the animal out of paper rather than cutting it gives it a fuzzy look, making it appear more realistic.
Cardstock is great for making recipe cards. Recipe cards can be embellished with ribbon or stickers to make the cards more attractive. Recipe cards can be placed inside a tin lunch box that has been altered and decorated.
Exploding box albums are a fun cardstock crafting alternative, and are made using only cardstock. These boxes have three layers of cardstock that are cut, scored and folded up into the shape of a box. A lid that has been made from cardstock is then placed on top of the box. When the lid is lifted off the box, the box "explodes" and opens up, revealing layers of photographs.
A few other ideas in cardstock crafts are matchbooks and artist trading cards. Homemade matchbooks are made using only cardstock and look exactly like a matchbook but larger. When the matchbook is opened it does not reveal matches, instead it reveals photographs.
Artist trading cards are often made using cardstock. The artist uses different media and designs the card as desired. Artist trading cards are considered miniature works of art that are passed on from one person to another. They are traded from person to person similar to the trading practice of baseball cards.
Cardstock can be bought by single sheets or in stacks of paper arranged by color or theme. They can be solid colors or have patterns and come in various sizes. They are readily available in scrapbook stores or in the craft section of other stores. This makes it convenient for anyone wishing to find any type of cardstock for crafting purposes.
Make a gift certificate or coupon book with cardstock.

Cardstock is often used in scrapbook crafting.

Yarn may be added to cardstock crafts to help them standout.

Cards, envelopes and scrapbooks are some popular cardstock crafts.