Most people are accustomed to eating French onion dip or bacon and horseradish dip with their chips, but not many people think about crab dip as a viable snacking choice. It sounds so upscale and just a little snobbish. However, crab dip, whether enjoyed hot or cold, is a great alternative to the usual supermarket dip flavors.
Crab dip is another of those dishes that became more popular during the 1950s, when canned crab was more readily available. However, people on the coast, who had access to fresh crab, had been eating crab dip in one form or another, for years.
When cooks use canned crab, they do need to pay attention to the kind of crab they are buying, and to it's initial preparation. Most supermarkets sell "lump crab" or just "crabmeat," but these are different kinds. Lump crab and backfin crab meat are the premium kinds, and have a white appearance and milder flavor.
General crabmeat is often claw meat, which is darker in color and has a stronger flavor. It is good in soups and gumbo. For crab dip, a cook will normally want to use some variety of white crabmeat. The meat should be well drained, and the cook needs to look through the meat, and break it up a bit with clean fingers, to make sure there are no shell fragments in the meat.
One easy way to enjoy cold crab dip is to mix a can of crab, drained and picked, with a jar of favorite seafood sauce. This recipe can take claw meat, incidentally. The cook just softens a block of cream cheese or other soft cheese, like Brie, places the cheese on an attractive serving platter and pours the seafood sauce mixture over the cheese. The dip is then served with crackers or Melba toast. Another cold crab dip recipe mixes the crab with softened cream cheese, sour cream and seasonings.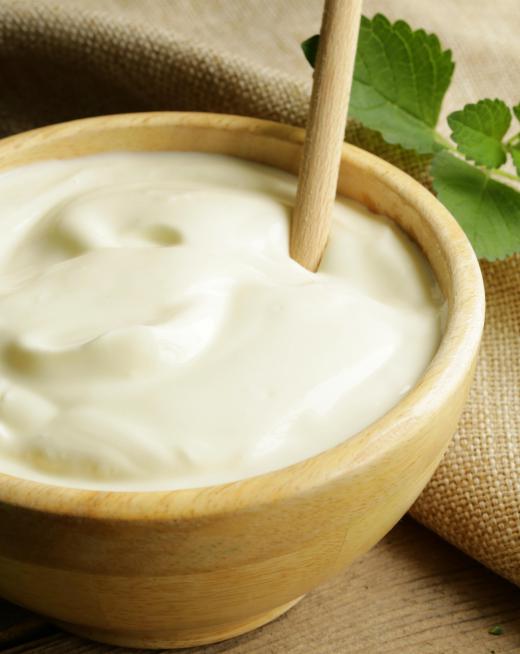 One of the best ways to enjoy crab dip though, is in a hot dip. One recipe calls for 8 ounces (226 grams) cream cheese, softened; six ounces (170 grams) canned flaked crabmeat, drained and picked, three tablespoons milk; two tablespoons finely chopped onion (dried, minced onions may also be used); one-half teaspoon horseradish; 5-8 drops hot sauce (if desired), to taste; black pepper, to taste; dash garlic, to taste; and one-fourth cup (57 grams) toasted, slivered or sliced almonds or nut of choice.
Mix cream cheese in bowl until soft. Add the rest of the ingredients, except nuts. Mix well. Turn mixture into small, ovenproof dish. Top with almonds and bake at 325 degrees Fahrenheit (163 degrees Celsius), for 15 minutes. Serve with snack crackers.
This dip may also be made ahead and refrigerated. If it has been refrigerated, increase baking time to 20 minutes, or until heated through.
To toast nuts: Place nuts, one tablespoon margarine or butter and a dash of salt in a pie pan under the oven broiler. Stir nuts frequently until golden brown, but do not let them burn!
This recipe is very forgiving and can be doubled with no trouble. Even onion powder can be used if no other options are available. The dip can be seasoned to the household's individual taste.
With such easy recipes available, there is no reason any cook cannot spice up a potluck or party with a bowl of delicious crab dip.
AS FEATURED ON:
AS FEATURED ON:

By: Elenathewise

Almonds, which are often included in crab dip.

By: tdoes

Different types of crab meat can be used to make crab dip.

By: dream79

Creamy crab dips often contain sour cream.