What Are the Different Types of Pasta Casserole?
There are many different types of pasta casseroles, such as a meaty pasta casserole using various types of meat and an Italian pasta casserole using rotini pasta and tomato sauce. Other pasta dishes may include Mexican and Spanish-inspired ingredients blended with different varieties of pasta, which can easily be made into a gluten-free or vegetarian-style pasta casserole. More often than not, a casserole using pasta as its base ingredient will use a type of sauce for a filling, such as diced tomatoes or creamy condensed soup. For each casserole, different pasta variations are possible, including rotini pasta, spaghetti, angel hair and fettucini pasta.
A meaty pasta casserole is popular among Italian recipes, and often includes the use of rotini or penne pasta instead of spaghetti or angel hair, which can turn mushy during baking. Most meaty casseroles using pasta use a blend of different ground or whole meats, such as pork sausage, beef and ground chicken. The basic sauce that is often mixed into the casserole includes diced, chopped or pureed tomatoes, and contains herbs such as oregano and basil. Shredded cheddar or colby cheese is also mixed in and sprinkled on top before baking to add flavor.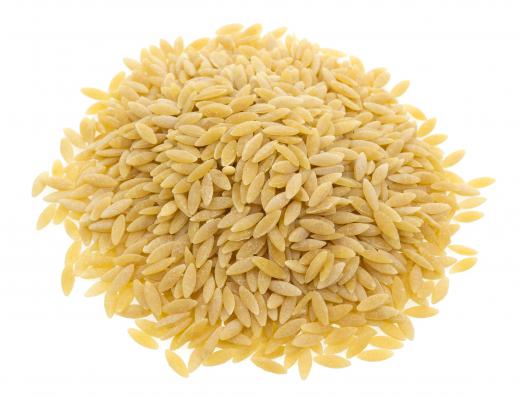 Mexican pasta casserole contains ingredients often used in traditional enchilada recipes, such as enchilada sauce, jalapeno, avocado and cheese. The pasta most often used for Mexican casseroles is rotini, yet some recipes may use a blend of rotini, fettucini or spaghetti. Along with the cheese, which melts during baking and creates a meaty texture, ground beef or shredded chicken is often used to create bulk and add flavor. Diced tomatoes are commonly used as a sauce blended with the pasta and other ingredients, and sour cream may be included to create a creamier, richer flavor and texture.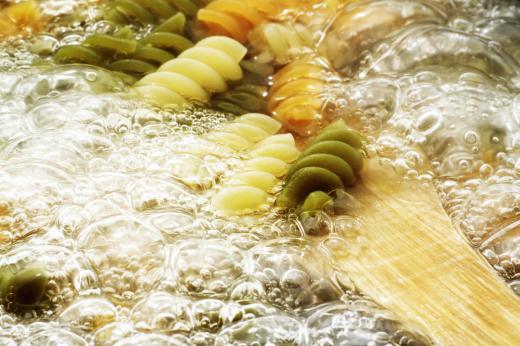 Pizza pasta casserole is a fun way to enjoy the flavor of pizza without using a crust, and will often include common pizza ingredients such as tomato sauce, cheese and pepperoni. Rotini pasta is the base of pizza pasta casserole, creating a firm layer underneath, and the casserole is baked to melt the cheese and warm the dish. With any pasta casserole, many meat items can be substituted or eliminated to create a vegetarian casserole. For those sensitive to the gluten present in wheat-based pastas, pasta used in casseroles can be substituted with gluten-free varieties.
AS FEATURED ON:
AS FEATURED ON:

By: Bert Folsom

Orzo pasta, which can be used to make casserole.

By: isrgil

Rotini is typically used in Mexican pasta casserole.