What are Some Different Kinds of Casseroles?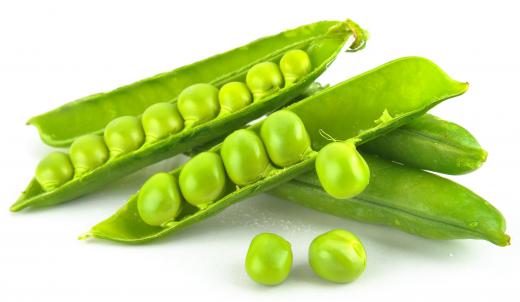 A casserole is a large dish or pan that can be used to bake and serve food. Though the word "casserole" technically refers to the dish in which food is cooked, it has been used to refer to the food cooked in the dish since the middle of the 20th century.
Casseroles typically include vegetables and rice or pasta cooked together in a sauce or another type of liquid; they are usually thicker in consistency and must be eaten with a fork. Sometimes casseroles include meat. There are many different kinds of casseroles, and they can be served as main or side dishes.
One of the most popular kinds of casseroles is the green bean casserole. This casserole is made with green beans and onions mixed with cream of mushroom soup. Typically, the onions in this dish are French-fried. This dish is particularly popular in the United States and is frequently made for potluck dinners. It is interesting to note that though the green bean casserole is well known throughout the United States, it is not usually mentioned in recipe books from other countries.
Baked ziti is also among the most popular kinds of casseroles. This dish consists of ground beef, onions, garlic, red sauce, and ziti pasta that has been cooked and drained. Mozzarella and Parmesan cheeses are usually mixed in and may be used to top the casserole as well. Though most baked ziti dishes contain these ingredients, the dish can be changed, adding or taking away ingredients to make a dish that suits the tastes of the preparer.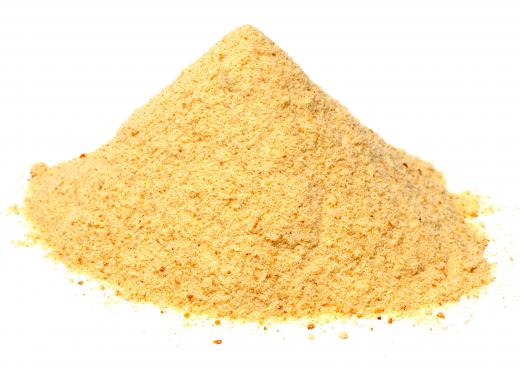 Tuna casserole also has a place among the most popular kinds of casseroles. Tuna casserole usually consists of canned tuna, cream of mushroom soup, peas, breadcrumbs, and pasta. Egg noodles are commonly used in tuna casserole, but elbow macaroni is nearly as popular for use in this dish. However, just about any type of pasta will go well in a tuna casserole. Some people choose to add cheese to tuna casserole, and others decide to omit the use of vegetables.
Shepherd's pie also makes many lists of the most popular kinds of casseroles. This dish consists of ground meat, mashed potatoes, and sometimes cheese. To make this dish, layer the bottom of the pan with ground meat and top it with mashed potatoes and, when desired, cheese. Beef is often used in shepherd's pie, though it is traditionally made with lamb. The ground meat is typically simmered in some type of stock or tomato purée, and some people use wine.


By: sevenk

Peas are a common ingredient in casseroles since they hold their shape.

By: Marco Mayer

Parmesan cheese is used in many casserole dishes.

By: ivobalderi

Canned tuna can be used to make a quick tuna casserole.

By: Vidady

Breadcrumbs are used to top a variety of casseroles.

By: robynmac

Shepherd's pie is a popular casserole.

By: Lulu Durand

Vegetables may be served as a casserole dish.

By: Comugnero Silvana

Baked fish and spinach casserole topped with mornay sauce.

By: MSPhotographic

Pasta shells stuffed with cheese, vegetables and ground beef is a popular casserole dish.

By: Froggy

Hash brown casserole is a type of breakfast casserole.

By: mrslevite

Zucchini casseroles are a common vegetable casserole dish.

By: Bronwyn Photo

A ham and cheesy potato casserole is a popular variety of pork casserole.