What is Hair Conditioner?
Hair conditioner is a hair care product that is applied after shampooing in order to condition the hair. It is most useful for people with dry or damaged hair, as people with naturally oily hair may find conditioner weighs their hair down rather than improves the overall look and feel of it. There are a wide range of hair conditioning products, including those you rinse out, leave in, or spray on.
Hair conditioner that is applied after shampooing and then rinsed out is the most common type of application for people with dry or damaged hair. Its purpose is to condition the hair by restoring moisture, albeit artificially, and smoothing the cuticles of the hair follicles. Conditioner is often comprised of both artificial and natural ingredients with some of the more common natural moisturizers including jojoba, tea tree oil, shea butter, and aloe.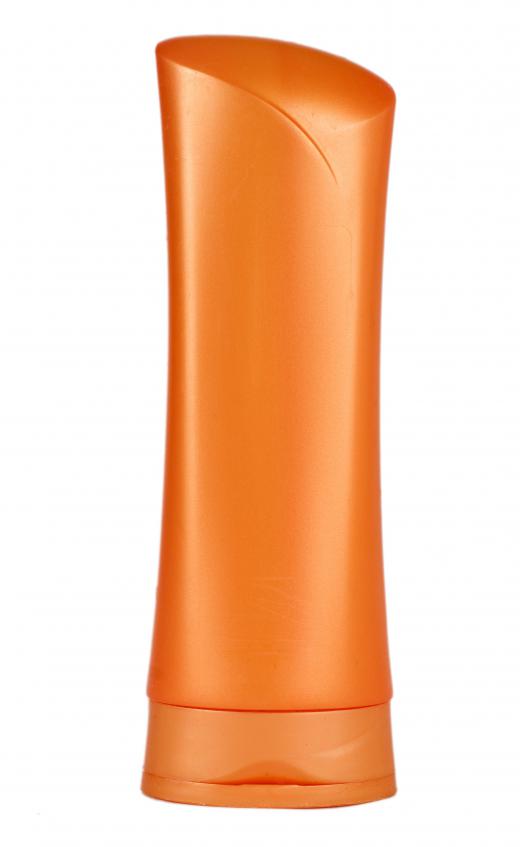 Leave-in conditioner is another type of hair conditioner that is either sprayed on or rubbed in to towel-dried hair and permitted to remain on the hair without rinsing. This can be a particularly useful method of conditioning hair, especially for highly active individuals. Spray on conditioner is great for swimmers and athletes to use between deeper, more intensive conditioning treatments.
Pack conditioners are another form of conditioner and are a thicker, heavier cream than traditional rinse out varieties. Many salons provide conditioning treatments using pack conditioners, some applying the conditioner to the hair and then placing the hair under a dryer for an extended duration before rinsing out. Similar treatments can be applied at home with commercial products such as Aussie® Moist 3 Minute Miracle or Tresemmé® Smooth & Silky Deep Smoothing Masque.
Available in a wide range of prices, hair conditioner is essential to healthy hair, though various hair types require different treatments. Dry hair or hair damaged from chemical treatments, sun, or heat styling should be conditioned with each shampoo. Fine, untreated, and oily hair can also benefit from hair conditioner, but with less frequent applications.
For specific recommendations of conditioning products that suit your individual hair type, ask your hair stylist or experiment with different brands. Lighter weight conditioners are better for maintaining already healthy hair, while heavier, more intense conditioners can help repair and restore damaged hair.
AS FEATURED ON:
AS FEATURED ON:

By: Irina Brinza

A bottle of conditioner.

By: Anastasia Tsarskaya

A hair masque may help promote shiny, healthy hair.

By: goodluz

Using conditioner helps keep hair healthy, soft, and shiny.

By: HconQ

Asking friends for personal recommendations is one way to choose the best hair conditioner.

By: gemenacom

Many hair salons provide hair conditioning treatments.