What is Generalized Anxiety Disorder?
Generalized anxiety disorder (GAD) is a psychological condition which belongs to the family of anxiety disorders, psychological disorders characterized by having anxiety as a key feature. People can develop generalized anxiety disorder at any age, with the condition being about twice as common in women as in men. There are a number of treatments which can be used to address this condition, depending on the specifics of the patient, and there is no reason to suffer from GAD without treatment.
People with generalized anxiety disorder experience constant feelings of worry and anxiety which do not necessarily center around a particular thing. They may feel like they have to be constantly prepared for disaster or catastrophe, stressing out about everything from money to social situations. Some people develop panic attacks and other signs of severe stress, and these in turns may be a cause of anxiety, as the patient may feel uncomfortable in public because he or she is worried about developing a panic attack.
In addition to anxiety, the patient may also develop fatigue, insomnia, restlessness, impatience, headaches, nausea, vomiting, excessive sweating, and irritability. For some patients, the level of anxiety may be relatively low, but in others, generalized anxiety disorder causes a disruptive level of anxiety, making it difficult for the patient to live a normal, active life. If this persists for more than six months, the patient requires treatment. A diagnosis can be provided by a psychiatrist, who can offer some treatment options to the patient.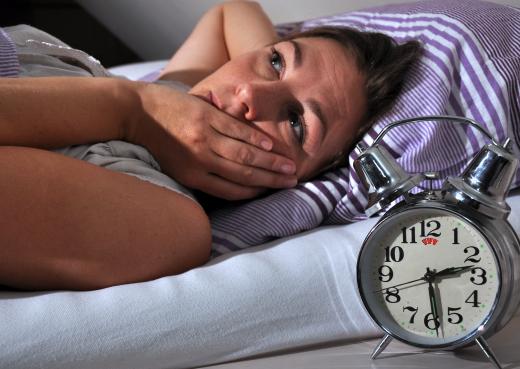 Several types of medication can assist with generalized anxiety disorder, including anti-anxiety drugs which can be used to manage the anxiety and related symptoms, along with antidepressants, which may help the patient achieve a more balanced mental state. It is believed that GAD originates in the brain, in the form of problems with neurotransmitters and the balance of chemicals in the brain, and the use of medications can help restore a more normal level of these chemicals to make the patient feel more comfortable.
Psychotherapy can also help with generalized anxiety disorder. Sessions with a therapist may be able to help a patient get at the root cause of the anxiety, and to address specific situations and issues, such as the desire to be able to go out and socialize with friends. Psychotherapy can be used as an alternative or supplement to medication, depending on the patient and the treatment approach of the patient's psychiatrist.
AS FEATURED ON:
AS FEATURED ON:

By: Subbotina Anna

Generalized anxiety disorder can include headaches as a symptom.

By: Dan Race

Anxiety can be accompanied by insomnia.

By: byheaven

Deep breathing can help people relax in stressful situations.

By: David Stuart

Generalized anxiety is characterized by excessive worrying.

By: kmiragaya

Generalized anxiety disorder is the clinical diagnosis for pervasive anxiety in an individual.

By: Andrew Lever

Anxiety attacks may be triggered by certain events or situations for people with a generalized anxiety disorder.

By: camrocker

An individual suffering from generalized anxiety disorder may experience impatience and excessive sweating.

By: blanche

A person with generalized anxiety disorder may suffer from panic attacks.