Fish sauce is a condiment made from fermented fish. There are a number of different types in use around the world, made in a range of ways from an assortment of species. The condiment is most closely associated with Asian cuisine, since a number of Asian nations use it extensively. It also appears in the West, however, and the sauce has a very long history.
The base of fish sauce is, naturally, fish. Some producers use salt-cured fish, while others use fresh fish, dried fish, or cooked fish. Anchovies are a common choice, but other species may be used as well, and some recipes actually call only for the entrails of the fish, while others use whole ones. The fish is packed in barrels with or without an assortment of spices, and salt is added as well. It is then allowed to ferment, resulting in a pale brown liquid that smells quite intense and imparts a rich, salty flavor to the dishes it is added to.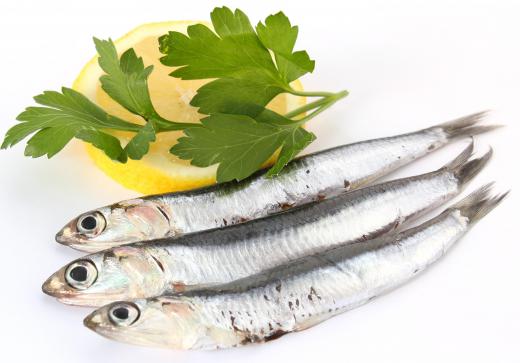 The roots of fish sauce in Asia are ancient, and the condiment has worked its way into pride of place on the condiment shelf in many countries. It may be called nuoc mam, nam pla, patis, or bagoong monamon, depending on the nation. Asian cuisine also includes a related family of fermented fish pastes and seasonings. This product may be added to dipping sauces, included in the seasoning for stir fries, and sprinkled into dressings for salads and meats. Depending on the nation, it may be used almost like flavored salt or soy sauce, since the combination of salt and fermented fish packs quite a flavor.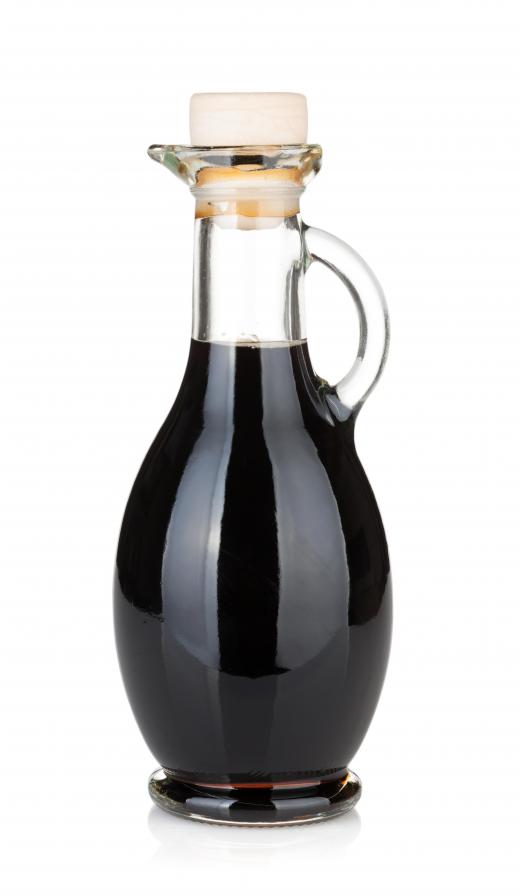 In the West, this condiment has been manufactured for thousands of years, although it has evolved slightly away from truly fermented fish. The first example was garum, a seasoning made by the Romans from anchovies and an assortment of other caught fishes. Garum was a crucial ingredient in Roman cooking, and it was carried all over the Roman empire. A modern descendant of garum is Worcestershire sauce, a popular British condiment.
Straight fish sauce tends to be overwhelmingly strong and salty. Usually, it is added to dishes in moderation and cut with ingredients like citrus juice and sugar. The savory flavor pairs well with a wide assortment of ingredients, especially in Asian cuisine, which is designed to take advantage of the unique taste. Many Asian markets stock an assortment of these sauces, and some Western stores do as well, typically in the Asian ingredients section.
AS FEATURED ON:
AS FEATURED ON:

By: Rossella

Anchovies are a common base for fish sauce.

By: karandaev

Fish sauce can be used in a similar method as soy sauce.

By: askihuseyin

Fish sauce is made from fermented fish.

By: alexlukin

Fish sauce is added to dishes in moderation and cut with ingredients like citrus juice and sugar.