What is a Web-Enabled Call Center?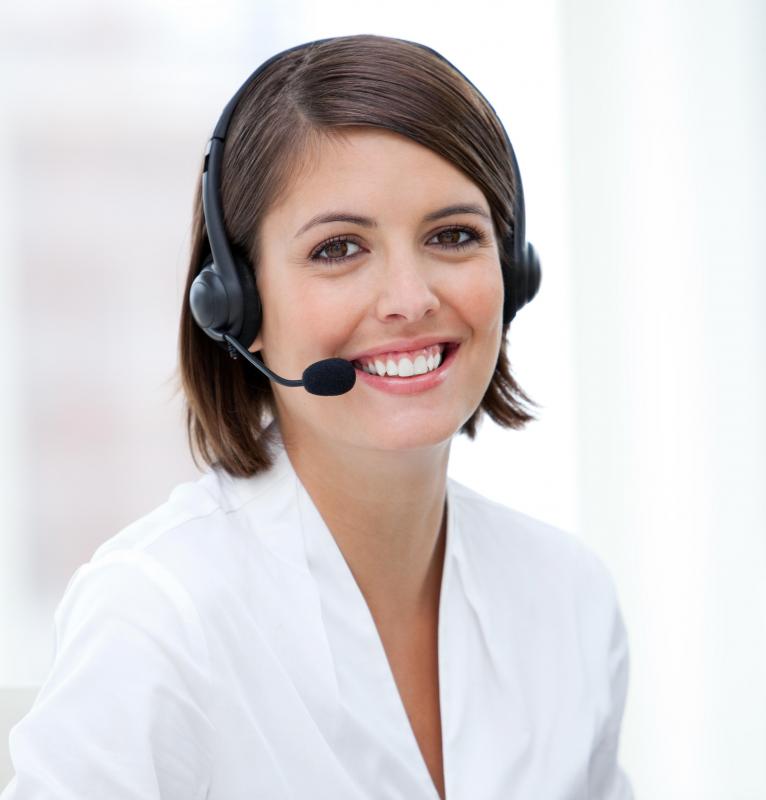 A web-enabled call center is a central location that a customer can reach by voice using a button on a website or an Internet call program. Also called a help desk, a call center is a customer service department set up to allow consumers with questions or problems to speak to a company representative. With web-enabled centers, the computer user can make a voice call to a company representative online instead of calling on the telephone. Because they provide easy access to a customer service line without leaving the computer, call buttons that contact a web-enabled call center are common on many online storefronts, including insurance company websites, computer sales and service websites, and online shops.
Customer service powered by a web-enabled call center differs from customer service given through an online chat program because the contact is made by voice. Many companies use web-enabled call centers to provide quick customer service to online consumers. Offering customers immediate help can reduce the chance that a buying customer will leave the website and abandon the sale.
Using a web-enabled customer call center can offer many benefits for the company. Depending on how each call center system is set up, a web-enabled call center may not need to connect through a telephone line to call the company. Calls from the Internet can be sent to the call center representatives using the company's server. Web-enabled customer service can reduce telephone line traffic for a business with heavy customer service demands.
One drawback to using a web-enabled call center is that it may cause confusion for customers who are inexperienced in making online calls. In addition, web-enabled call centers require that the customer have a microphone and the necessary software programs and codecs installed before his computer can make a call to the customer service center. Some users may simply prefer making a telephone call because they are more familiar with it.
Web-enabled call centers are just one of many means of contacting customers who are browsing online. Some companies offer an online text chat box used to connect to customer service, but online chat customer service does not always connect to a live representative. While a chat program may only connect to a computer to answer basic questions, a web-enabled call center allows the customer to dial a real company representative from a website button. When they do not have a web-enabled call center, companies often offer email customer service or list a telephone number online.
Many companies use web-enabled call centers to provide quick customer service to online consumers.