What Is a Metal and Glass Desk?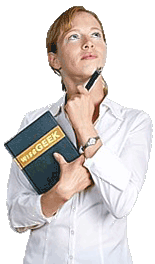 A metal and glass desk is a work station meant for writing or supporting computers and other items, made from a combination of glass components and metal components. In many cases, the frame of the desk is made of metal--steel and aluminum are common choices--and the desktop is made of glass. Shelves, drawers, and other components may be made from either metal or glass, or even a combination of both. A metal and glass desk is an attractive choice for an office or home work space, and it is usually a durable unit that can accommodate regular use.
The combination of the two materials can be adjusted according to the style and strength requirements of the metal and glass desk. The frame is usually metal, though this is not necessarily always the case. Glass can be used as a structural element, though glass is more brittle than metal and more likely to crack or otherwise become damaged. The structural supports of the metal and glass desk can be made from glass nonetheless, and other components such as shelves, supports, and even the desktop, can be made of metal. In most cases, however, the situation is reversed: the frame is made of metal, and the work surfaces are made of glass.
Using metal for the frame adds convenience and will keep the cost of manufacturing down, since it is easier to work with metal than it is with glass. Additional components can be added to metal easily, whereas drilling glass is a much more delicate process. Metal can usually support more weight as well, and modifications can be made more easily to create a stronger finished product. Many desks, for example, feature slide-out computer keyboard trays, and if the frame is made from metal instead of glass, mounting such a unit will be easier and therefore less expensive.
Sometimes the glass included with the metal and glass desk is not glass at all. Materials such as Lucite® can be used in place of the more fragile glass to help prevent damage such as cracking or shattering. Lucite is generally lighter and more resilient than glass, though the cost of the Lucite® desk may be on par with a metal and glass desk, depending on the design, material quality, and size. Lucite looks very similar to glass since it is transparent, and like glass, can be modified to present a frosted look or even a textured look.


Woman holding a book