Frosting spray for glass is a kind of chemical spray that users can apply to glass windows and other glass surfaces in a home or building to make the glass less transparent. These sorts of sprays generally provide a more abstracted view through a window pane or space. Many would refer to this as a "frosted" look, where white or off-white flecks of other materials can distort the view through the otherwise clear glass.
For those who want a less "see-through" appearance for glass, frosting spray can often be an alternative for buildings that were not constructed with thick or opaque types of glass. Another way to obscure vision through glass is to install specific glass panes that have built-in abstraction or frosting. As an aftermarket addition to a door, window, or other surface, glass frosting spray is easy to apply, but has some specific benefits and drawbacks.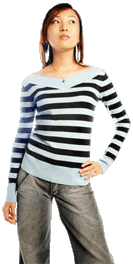 Although frosting spray can provide a long-lasting result, many of these types of sprays have some fairly volatile ingredients. Frosting sprays, which often come in canisters that are very similar to spray paints, will generally include some specific warnings about how to apply the spray, including the need for ventilation, recommendations to keep spray away from skin or nasal passages, and a disclaimer that the product should be kept away from children. Users may need to air out one side of a space after applying frosting spray to glass.
Do-it-yourselfers, or others using frost spray on glass, may also apply this material for decorative reasons. When applied with stencils, the frosting spray can provide neat visual patterns. This is a common addition to front door glass panels or other larger panes of glass.
For those who do not want to work with the harsh chemicals often present in glass frosting spray, some alternatives include using natural materials to get similar visual results. Some of these natural materials will not provide a lasting result. For example, homeowners or others can apply simple natural white compounds to glass around the holiday season, but may end up washing these off after the season is over. Some more permanent solutions involve using Epsom salts, along with various liquids, by applying them to panes of glass; alternatively, they could simply purchase a pane of pre-frosted glass to replace the existing pane. Those who are looking for ways to alter glass surfaces themselves should always make sure they understand the safety precautions for any specific materials and applications.
AS FEATURED ON:
AS FEATURED ON:

Woman with hand on her hip