What Is a Glass Desk Top?
A glass desk top can help people display pictures or other memorabilia. This item normally consists of a piece of clear glass that has been custom cut to fit the surface. It is normally around 1/2 inch (1.27 cm) thick with rounded or beveled edges. The glass may cover the entire desktop or only a section of it. It may be a round, square, or rectangular object.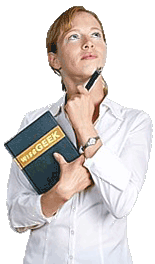 Both contemporary and traditional desks may have a glass desk top. Desks with this feature typically have a solid wood top with the glass piece sitting directly on top of this. The glass normally lifts off as a single piece so that objects can be placed underneath it.
A glass desk top is normally made from clear glass without any tint. This piece is normally cut to fit the exact dimensions of the desk. The corners are rounded or beveled, which means they do not have a right angle. All edges of the glass top are slightly rounded and then polished until they are smooth. Having smooth edges and corners is very important because it helps ensure people are not cut when they come in contact with the piece.
Most types of desks are rectangular, which means a glass desk top is most often this shape. It could also be square, round, or oval. The shape can depend on the size and shape of desk. If only one section of the desktop is made of glass, this could also affect the shape of the piece.
Some advantages of a glass desk top include the fact that things can be stored underneath it. It also looks nice on top of many different types of desk. No hardware is usually needed to install one of these pieces. A glass top is also stain-resistant.
One of the disadvantages of a glass desk top is the fact that it is often difficult to keep clean. The piece can also be cumbersome to move if things need to be removed from underneath it. It can sometimes become scratched over time, making it difficult to see things underneath.
If a desk did not originally contain a glass desk top, one can usually be purchased later. People who have an odd-sized desk may need to have this item custom made. Other office furniture, such as mailing room tables, conference tables, or computer workstations, may also have a glass top.