A fried egg is an egg which has been cracked and fried in a pan or on a griddle, with the yolk being left intact. Many cultures have a long history of making some version of the fried egg, with fried eggs classically appearing as a breakfast food, and different regional cuisines have evolved a wide array of toppings, garnishes, and accompanying dishes for fried eggs. Fried eggs are popular with home cooks because they are fast and easy to make, and they are also usually on offer in restaurants which offer breakfast foods.
There are two basic types of fried egg: over and sunny side up. Sunny side up eggs are cooked on one side only, on medium heat so that the egg cooks through without burning on the bottom. Over eggs are flipped partway through, so that the egg cooks on both sides. Terms like "easy," "medium," and "hard" describe how thoroughly the egg is cooked, with "easy" describing an egg with a runny yolk, while hard eggs have yolks which are cooked all the way through.
A wide variety of oils can be used for frying eggs, including butter, lard, and vegetable oil. Sometimes, eggs are cooked in a pan with meat, and the drippings from the meat lubricate the pan enough for the eggs to fry. Health-conscious cooks may use cooking sprays instead of oils to fry their eggs, with the goal of transferring less grease to the plate. Common accompaniments for fried eggs include potato dishes like hash browns, bacon, sausages, and toast.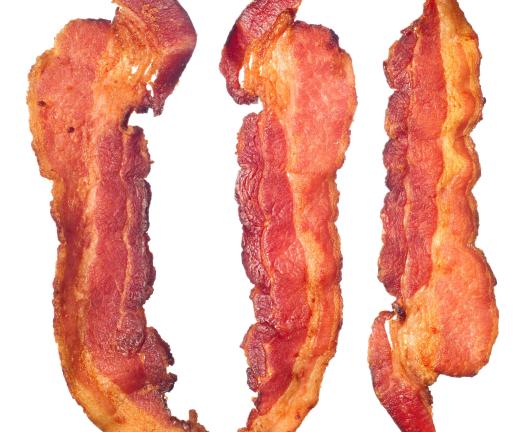 Many people have a marked preference for a level of doneness when it comes to their fried eggs. Some consumers enjoy eggs with runny yolks, often eating them with toast to mop up the yolk. Others prefer hard yolks. From a food safety perspective, hard eggs are safer to eat, carrying less risk of salmonella and other food borne diseases, and in some regions, restaurants may be reluctant to prepare fried eggs with soft yolks for this reason.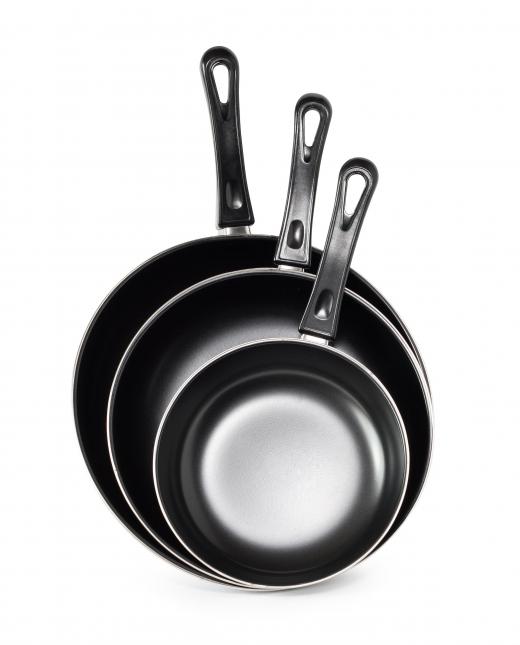 In a variation on the basic fried egg, some people fry an egg in a hole made in a piece of bread, creating a dish known as toad in the hole, egg in the basket, or egg in toast. Other variations on fried eggs include the fried eggs eaten over rice or vegetables in many parts of Asia as a hearty lunch, and fried eggs seasoned with a variety of spices to create distinctive colors and flavorings.
AS FEATURED ON:
AS FEATURED ON:

By: Annfoto

Two fried eggs.

By: Kelpfish

Bacon is often served with fried eggs.

By: cosma

Fried eggs are typically cooked in frying pans.

By: ginauf

There are different ways to cook a fried egg, some dependent on how thoroughly the egg yolks should be cooked.