What is a Circulating Nurse?
A circulating nurse is a type of surgical nurse who circulates in the operating room to monitor the procedure. He or she acts as a patient advocate, ensuring that the conditions in the operating room remain safe and sterile. Circulating nurses also perform a wide variety of other tasks, which range from helping to set up the operating room for surgery to filling out paperwork which pertains to the surgery. This nursing career requires a very fine attention to detail, and a lot of stamina, as circulating nurses must be present and active throughout a surgery.
In an operating room, there are two areas: the sterile operating field, and the nonsterile area. During the surgery, the goal is to keep the operating field totally sterile for patient safety. Circulating nurses monitor the sterile field, informing operating room staff when something might compromise the sterility. They also connect the people in the sterile field with the nonsterile area. For example, a circulating nurse can open an autoclaved package so that someone in the operating field can access the sterile tool inside.
The other type of surgical nurse is a scrub nurse, a nurse who scrubs in so that he or she can work in the surgical field, assisting the surgeon. Scrub nurses also monitor patient safety and the safety of the sterile field while acting as assistants to the surgeon, and they generally work closely with the circulating nurse throughout the procedure. Keeping lines of communication within the surgical team open is critical, so that emergent problems can be quickly and professionally addressed.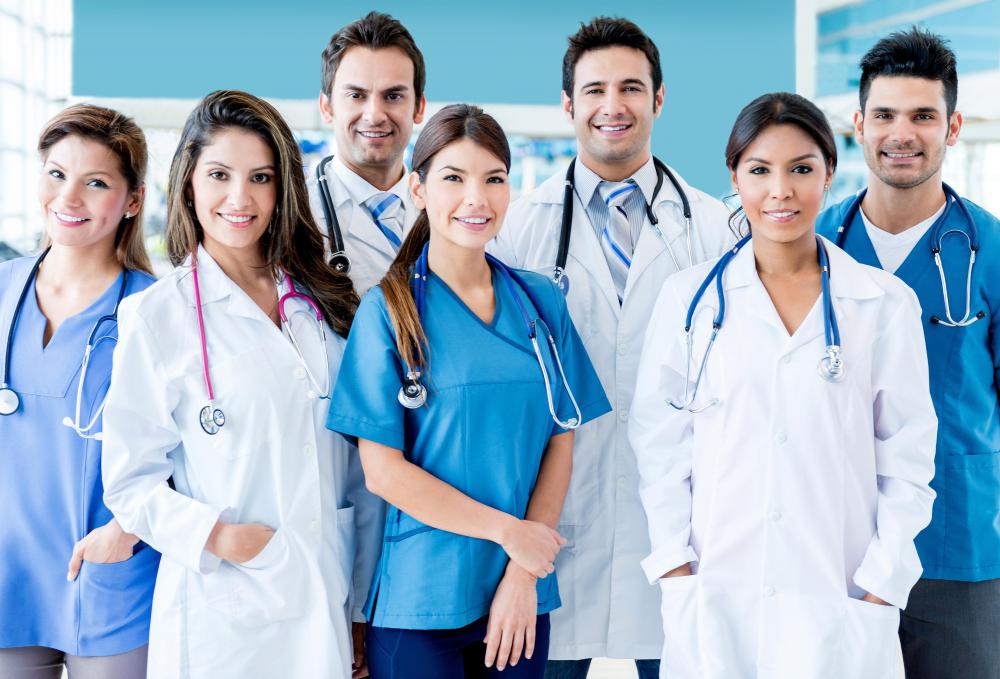 Because the circulating nurse works in the nonsterile field, this member of the surgical team does not need to be sterile. For patient safety, however, the circulating nurse and other staffers in the nonsterile area usually wear face masks, keep their hair contained under surgical caps, and take other measures to avoid compromising the clean conditions in the operating room.
In order to work as a circulating nurse, a nurse must generally attend nursing school and receive special training in surgical nursing. He or she must also be very familiar with hospital policies and procedures, and attending continuing education is often required as well to ensure that the circulating nurse keeps up with emerging information in the field of surgery. Circulating nurses must also be unafraid to challenge procedures which they think are dangerous, or to inform surgeons that they have become contaminated by touching a nonsterile person, instrument, or area, so they must step out of the sterile field and scrub in again before resuming the surgery.