What are the Different Types of Workout Clothing?
There are a wide variety of workout clothing styles available for different athletic activities. Special fitness clothes are made for activities such as yoga, biking, running and swimming. Exercise clothes for gym activities such as bodybuilding and aerobics also are available. The key to workout clothing design is that it provides comfort for the particular activity being performed.
Workout clothes for yoga enthusiasts are designed with flexibility of movement in mind. Yoga tops, pants and shorts of soft polyester and spandex blends allow for bending and comfort. Women's yoga tops might do double duty by featuring built-in bras. Pants and shorts often have wider elastic waistbands or fold-down waists for added comfort and ease of movement.
Comfort also is important for workout clothing that is worn to the gym. Drawstring and fold-over shorts styles ensure security and enhance wearability during bodybuilding workouts. Women's shorts styles range from very short to knee length. Men's bodybuilding shorts generally are longer and baggier. Tank-style shirts show off muscles and allow for freedom of movement. Posing suits for serious bodybuilders come in brief styles for men and bikini styles for women.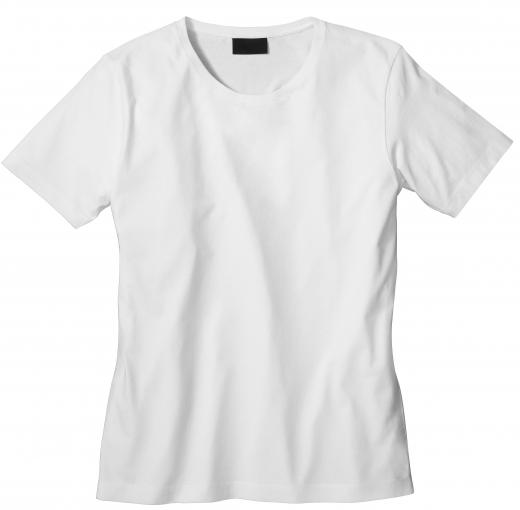 High-intensity aerobics workouts require workout clothing that doesn't disrupt movement. Aerobics clothes come in soft fabrics that move with the wearer and don't pull or chafe. Aerobics pants and shorts often feature drawstring waists to enhance fit. Tops feature shelf-style bras for comfort and support.
Bike shorts provide padding in the seat to help keep cyclists comfortable over many miles on the road. Looser shorts with pockets are made for trail riders. Special shoes for biking that attach to pedals allow bikers to improve their pedaling efficiency.
Shoes for runners also improve workout efficiency and, most importantly, reduce wear and stress on the runner's body. Classic running shorts that hit high on the thigh and are made of moisture-wicking fabrics also are a runner's staple, allowing for ease of movement and comfort. Longer shorts provide more coverage while still allowing comfort. Running bras for women are designed with T-backs and wide straps to ensure strong support and that straps stay in place.
Serious swimmers need suits that are streamlined to help keep them moving quickly in the water. One-piece, close-fitting tank style suits for women provide streamlining while staying in place, so that swimmers can focus on their workouts and not adjusting their suits. Brief-style swimsuits with drawstring cords to keep them in place during diving or training are a popular choice among male swimmers. Becoming increasingly popular among serious male swimmers are swimsuit styles that have the same lightweight fabric and close-fitting design as briefs but with more coverage. These include trunk-style swimsuits that are similar to briefs but have wider sides as well as longer shorts-style swimsuits.
AS FEATURED ON:
AS FEATURED ON:

A woman wearing yoga clothing.

By: Kayros Studio

A fitted T-shirt can be a good choice of clothing to wear during a workout.

By: Maridav

Some running shorts are very short in length.

By: Syda Productions

Sweatshirts and leggings are worn by women when power walking and running.

By: Tijana

Tank tops and form-fitting bottoms are one option for weight training routines.