What are the Different Types of Women's Workout Clothing?
There are many different types of women's workout clothing designed to be worn while exercising. It is typically a good idea to wear designated fitness clothing while working out, because it can have many benefits such as increased breathability, and the ability to wick sweat away from the skin. Some of the different types of women's workout clothing include fitness pants, shorts, tops, undergarments, and accessories.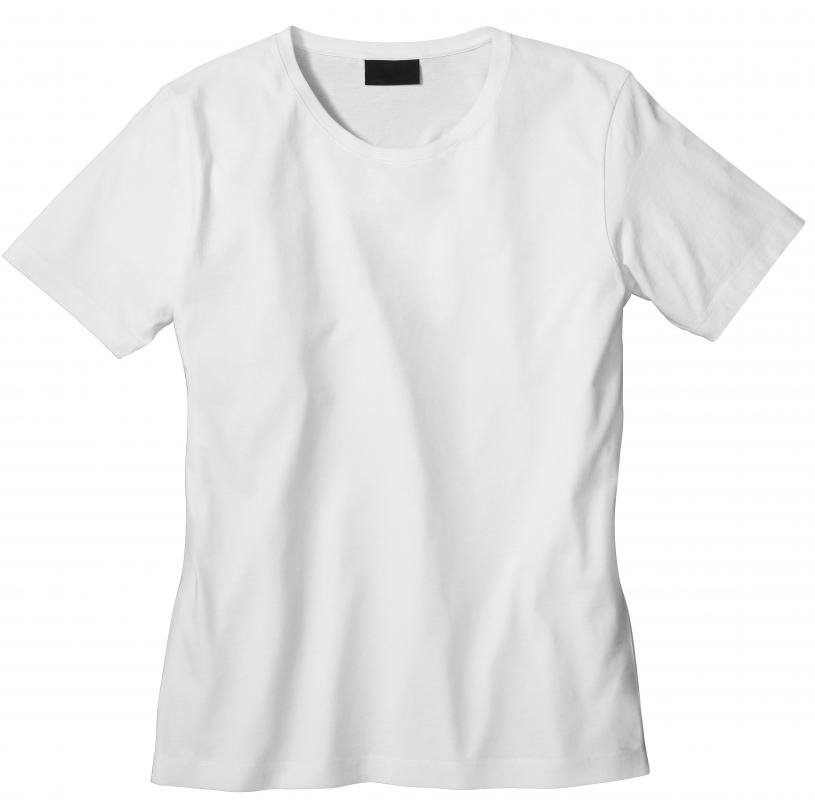 Women's workout clothing designed for use while running is very popular. These may include running leggings and form-fitting tops that offer extra warmth yet wick sweat away to keep the wearer dry; often, runners will wear leggings and tight tops underneath looser clothing to feel more comfortable when running. Sports bras or tank tops with built-in bras are common pieces of women's workout clothing as well; tank tops with built-in bras may be worn for many different types of exercise, not just jogging.
Yoga and Pilates women's workout clothing is common as well. These are designed to fit the body well, to allow breathability, and to stretch with the body without riding up. These are generally fairly form-fitting, particularly Pilates clothes, because looser clothes could potentially become caught in Pilates equipment. There are many different designs of yoga and Pilates workout clothing to suit every taste, in pants, cropped pants, t-shirts, tank tops, and long sleeved shirts. Many practitioners of yoga and Pilates prefer to dress in layers, because it may be cool in the studio at the beginning of the workout, and much warmer at the end.
Women's workout clothing also exists without a specific exercise in mind. This type of clothing is generally found in department stores or fitness stores, and may be worn for activities such as aerobics or kickboxing classes at the gym, or for working out on various pieces of gym equipment, when it is important to be comfortable. In addition to workout clothing, workout accessories can make exercising more fun and beneficial as well.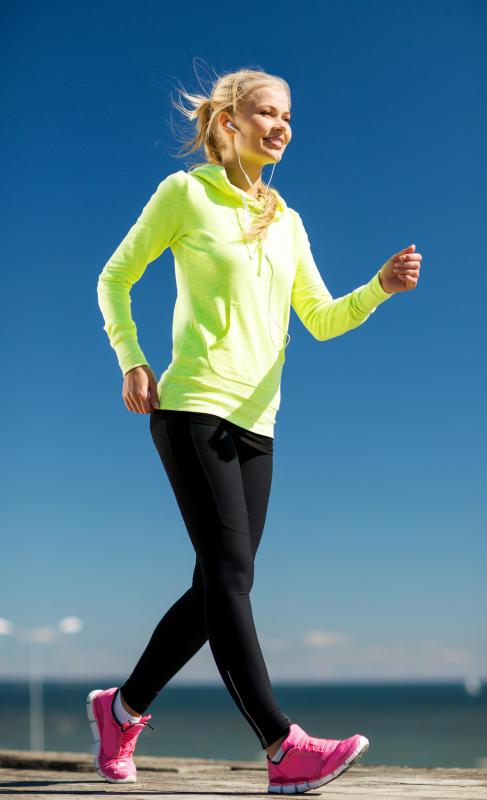 Workout accessories may include items such as an armband for attaching to an MP3 device, reflectors to place on clothes for safety purposes, or a hydration belt to carry water bottles or energy bars while running. If the day is especially cold, a jacket may need to be worn while exercising outside as well. Sneakers or hiking shoes may be considered women's workout clothing as well. When purchasing workout clothes, try to consider the types of exercise you do and determine which articles of clothing will be most versatile and comfortable.
A woman wearing a yoga bra and leggings.

A fitted T-shirt can be a good choice of clothing to wear while working out.

Shorts and a top are usually appropriate for aerobic exercise in mild to warm weather.

Quality hiking shoes are essential for any woman who treks through rugged terrain.

Sweatshirts and tights are perfect attire for speed walking or jogging.

Comfortable clothing like tank tops and form-fitting bottoms are an option for weight training.

Sports bras are common pieces of women's workout clothing.