What are the Different Types of Vegetarian Tofu Dishes?
It often can be a challenge for vegetarians to include protein-rich foods in their diet. Vegetarian tofu dishes are a perfect way for them to make sure that they are getting all the protein they need. Tofu is an excellent meat substitute, and it contains all of the amino acids necessary for a well-rounded, nutritious diet. Tofu can be used in almost any type of recipe, including soups, salads, pasta dishes, quiche, desserts and even fruit smoothies.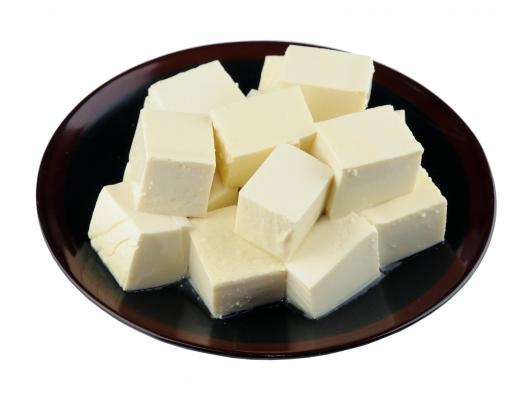 There are many varieties of tofu to choose from to use in recipes for vegetarian tofu dishes, including extra-firm, firm, soft and silken. The extra firm and firm types are good for frying and grilling, and the soft and silken types lend themselves to sauces, smoothies and dips. Vegetarian tofu dishes can be eaten for breakfast, lunch and dinner and even for a few snacks in between.
Vegetarian tofu dishes for breakfast include tofu scrambled with a variety of favorite vegetables or silken tofu whipped up in a fruit smoothie. Lunchtime soups and salads are made more substantial and nutritious with the addition of tofu; it often is used crumbled on a salad, added to a soup, in chili and as part of many other dishes. As a dinner main dish, vegetarian tofu dishes can include fried, baked or grilled tofu. Lasagna, quiche, tofu loaf and stir-fry dishes are popular vegetarian tofu dishes for dinner, and tofu's ability to take on the flavors of other foods makes it ideal for a marinade.
Breakfast, lunch and dinner are not the only times vegetarian tofu dishes can be eaten. For example, many dessert recipes calling for cheese or milk products are perfect candidates for substituting tofu in the recipe. Pies, custards, cheesecakes, puddings and other delicious desserts are just a few possibilities. For special occasions or holidays, vegetarian tofu dishes can be made substituting tofu for the meat used in many traditional dishes, as well as in dips and appetizers such as bean dip and hummus.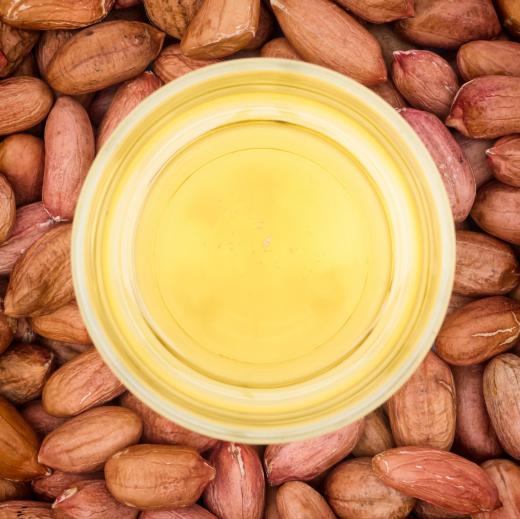 Tofu is an ancient food made from soybeans by coagulating soy milk and pressing the resulting curds into a large cube-shaped block. The Chinese are credited with its development during the Han Dynasty in approximately 164 B.C. Today, it is consumed throughout China, Japan and southeast Asia as a staple food and throughout the world in most vegetarian cooking. It can be a healthy alternative for those with special dietary needs looking for a low-fat, high-protein meat substitute, and it has been called the "meat without bones."


By: Marco Mayer

A vegetarian tofu dish.

By: Norman Chan

A plate of tofu.

By: stockstudios

Tofu is a good substitute for meat in many dishes because it is high in protein.

By: Francesco83

Tofu may be featured in lasagna.

By: WimL

With its high smoking point and mild flavor, peanut oil is ideal for making a tofu stir-fry.

By: Johan Larson

Some vegan smoothies feature tofu as well as kale and other nutritious green vegetables.

By: MSPhotographic

Firm tofu can be crumbled into a stuffing and baked inside pasta shells for a vegetarian-friendly twist on cheese stuffed pasta.