What Are the Different Types of Valentine's Desserts?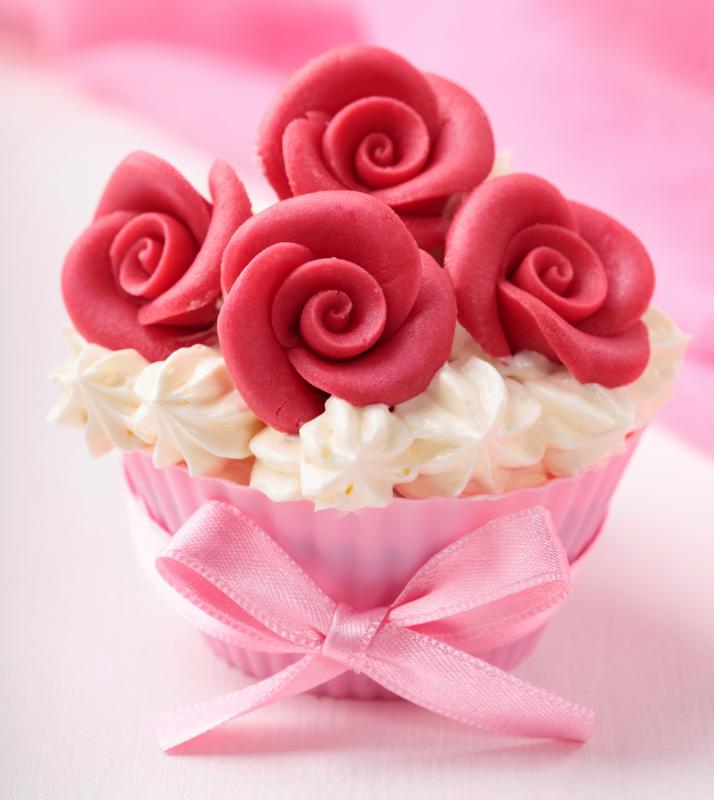 If there's one holiday known for decadent desserts it's Valentine's Day, and although chocolate-covered strawberries are one of the most well-known treats for the day, there are several others for almost every dessert fan. A white chocolate raspberry cheesecake is one of the richest Valentine's desserts, and chocolate mousse takes little time to make but can taste like it took all day. Truffles are rich-tasting and ideal for those who aren't fond of baking. A raspberry custard pie is an option for someone who wants to divert from using chocolate. Dessert shooters are excellent for those who prefer a variety of desserts rather than just one.
A white chocolate raspberry cheesecake is one of the Valentine's desserts that's almost sure to impress for the taste as well as the presentation. Of course it requires raspberries, white chocolate and cream cheese, but a few of the other ingredients include chocolate cookie crumbs, butter, and vanilla extract. Top it off with raspberry sauce, fresh raspberries, white chocolate shavings, and, if so desired, dark chocolate shavings as well.
Not counting refrigeration time, chocolate mousse takes less than 30 minutes to make. Many of the ingredients, such as vanilla extract, butter, and eggs, are likely already in the kitchen. Chopped semisweet baking chocolate is a necessary ingredient. If desired, top it off with chocolate shavings and whipped cream. Additional options include putting a few raspberries, strawberry slices or blueberries on top of the whipped cream. Place the chocolate mousse in clear glasses to see all the details of the mousse.
Truffles may sound like one of the more complicated Valentine's desserts, but they only require a few ingredients and they're simple to make. Creating chocolate truffles requires vanilla, cream cheese, semisweet chocolate chips, and powdered sugar. For an added touch, top the truffles off with shredded coconut, chopped nuts, chocolate chips, or sprinkles. Another option is to make designs using various colors of icing in a variety of patterns.
Dessert shooters are some of the most versatile Valentine's desserts. Although they're small, they're filling without being too rich. There's also a huge variety to make whether they're for chocoholics or for someone who would prefer a different flavor. For those who love chocolate, some options include chocolate peanut butter, chocolate raspberry, chocolate chip, triple chocolate, and white chocolate chip. Key lime pie, berry cheesecake, vanilla berry, strawberry shortcake, and banana cream are types to make for those who prefer non-chocolate.
A cupcake decorated with marzipan roses.

Valentine's chocolates.

By: Gordana Sermek

Desserts on display at a bakery.

By: sakura

A man giving a woman a Valentine's day gift.

By: Nenov Brothers

Chocolates make an excellent Valentine's Day gift.

By: torbakhopper

Baking cookies with your significant other is a good activity for Valentine's Day.

By: Dmitriy Syechin

Many Valentine's desserts include strawberries.

By: razmarinka

Rich Mexican chocolate and cinnamon combine for a decadent crepe filling.

By: pilipphoto

Chocolate mousse is a quick and easy-to-make Valentine's dessert.