What is a Romantic Vegetarian Meal?
The romantic vegetarian meal is just like any romantic meal, minus the meat. There are many wonderful meals that can be turned into the perfect romantic dinner, breakfast, or even lunch for two. Many of these are based on traditional omnivore meals, but they may need a little more careful shopping and preparation.
The first thing people must ascertain when they want to create a romantic vegetarian meal is what type of vegetarian they'll be serving. There is a huge difference between preparing a meal for a vegan and for a lacto-ovo vegetarian. With the lacto-ovo vegetarian, dairy, eggs, and byproducts like whey or lactic acid can be used. With the vegan, these things must be strictly avoided, and nothing strikes a death knell to romance quite as much as finding out you've surfeited your sweetheart on truly forbidden foods.
With this in mind, people can start planning a great meal. For either vegan or vegetarian, the drama of delicious lasagna with its bright colors and Italian heritage is a great choice. For the vegetarian, be sure to find rennetless or vegetable rennet cheese, and for the vegan, there are some good tofu cheeses that have excellent melting capabilities. Making a homemade sauce is as easy as using canned or fresh tomatoes, garlic, basil, onion, and a little salt and pepper. People can beef up sauce with the addition of a little wine, and though most wines are made with animal byproducts, there are a growing number made without.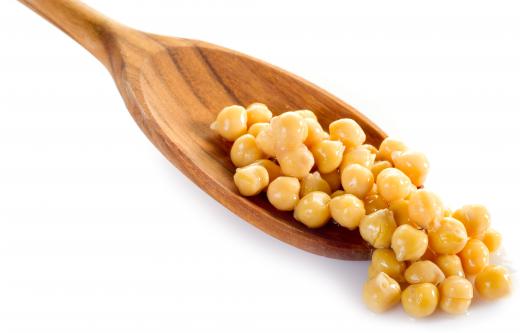 A big beautiful salad is the perfect accompaniment to pasta. Consider exploring color with additions like tomatoes in orange or yellow, artichoke hearts, avocados, white or red kidney beans, and yellow chickpeas. An alternative for the ovo-lacto vegetarian is a caprici salad. Make layers of sliced fresh mozzarella, tomatoes and fresh basil, dressing them with a drizzle of olive oil and balsamic vinegar.
Pasta is traditionally served with bread, and people can make their own or find a variety of breads, especially at natural food stores, that will be suitable for the traditional ovo-lacto vegetarian or the vegan. For vegetarians enjoying the romantic vegetarian meal, butter or a high quality olive oil can be used as an accompaniment to bread. Vegans can use olive oil or a variety of vegan friendly margarines.
Most people agree it's impossible to have a romantic vegetarian meal without something delicious for dessert. Chocolate lends itself to any romantic meal, and there are many wonderful vegan chocolate cake or brownie recipes. The standard vegetarian can usually take advantage of most deserts, provided they don't contain products like animal gelatins.
While many think of dinner when they plan a romantic vegetarian meal, there are certainly plenty of veggie meals for lunch and breakfast. The vegan could enjoy homemade pancakes, waffles or a number of hot, whole cereals topped with mixed berries. Omelets, french toast, scrambled eggs with soy sausage, or many other dishes could be the perfect vegetarian breakfast. Ultimately, it's not so much the dish that makes the romantic vegetarian meal, it's that someone took the time to lovingly prepare it.
AS FEATURED ON:
AS FEATURED ON:

Crostini with mozzarella cheese, chopped tomato and basil, a vegetarian appetizer.

Chickpeas can provide protein for a vegetarian meal.

By: Marco Mayer

A vegatarian dish.

By: martinlee

Yellow tomatoes can add a different color to a salad.

By: Richard Villalon

Avocados are an aphrodisiac.

By: Jiri Hera

Vegan cheeses use tofu as a base.

By: Michael Gray

There are many vegan chocolate cake recipes.

By: dolphy_tv

A homemade bread made with blueberries is a thoughtful and romantic treat for breakfast.

By: goodluz

Fruit and some breads can be served for a romantic vegetarian breakfast.

By: Brent Hofacker

A salad for two may be part of a romantic vegetarian meal.