What Are the Different Types of Kinect® Consoles?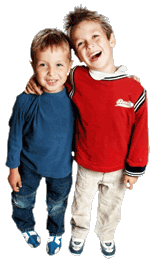 Different types of Kinect® consoles are based on the version of the game console that comes with the Kinect® device or a particular promotional edition of the console. Kinect® devices come with or can be connected to an Xbox 360® gaming console, and these are available in a few different versions. The differences between these versions can be seen in how they are able to connect to the Internet, as well as the storage capacity of their internal hard drive. There are also some Kinect® consoles available as part of a special edition of the video game console for a particular promotion.
Kinect® consoles are video game consoles that combine home gaming with motion-sensing technology. The Kinect® hardware is basically a combination of a microphone that can receive voice commands, combined with motion-sensing technology that can track player movements and position. This type of hardware does not function on its own, but must be connected to a larger system, namely an Xbox 360® gaming console.
Most Kinect® consoles are sold as a bundle, which includes both the Kinect® hardware and an Xbox 360®. Different types of consoles are available at different prices, depending on the features a person wants included with the system. The more expensive of the versions available typically has a large internal hard drive within the Xbox 360®. Less expensive Kinect® consoles are available, but these have a smaller internal hard drive, though both versions include built-in wireless connectivity in the console for online gaming.
There are also some Kinect® devices that can be purchased individually, rather than as Kinect® consoles. These are primarily intended for people who already have an Xbox 360®, which they wish to connect to a new Kinect® device. There have also been some situations in which the Kinect® device has been connected to and utilized with a computer system, though this is often done in university laboratories for studying different types of technology.
Some Kinect® consoles are designed for sale as part of a special promotion, usually as a limited edition of the hardware. For example, a special Star Wars edition of the Kinect® hardware and Xbox 360® console and controller were created to promote the release of the game Kinect® Star Wars. Such promotional editions are usually available only for a limited time and may also be restricted in the number available.
Two young boys