Opiates are a group of narcotics that contain opium or a derivative of opium, either natural or synthetic and have a sedative effect. They are also called opioids. Many of the pain killers important to medical practice are this type of medication. They are legally available only by prescription.
The use of opiates in medical practice has a long history. Opium was cultivated as early as 3400 B.C. by the peoples of Assyria, Babylon, Egypt, and Sumer. Hippocrates, the Greek physician, used opium as a narcotic, and Alexander the Great introduced it to India and Persia. During the Renaissance, Paracelsus, the Swiss physician and alchemist whose given name was Theophrastus Phillippus Aureolus Bombastus von Hohenheim, used opium as a pain killer.
A number of developments in the use of opiates took place in the nineteenth century. Morphine, named after Morpheus, the Greek god of dreams, was discovered in 1803 by German pharmacist Friedrich Wilhelm Adam Sertürner, and it was first administered by an injection using a syringe in 1843 by Scottish physician Alexander Wood. In 1874, the English scientist C. R. Wright became the first person to synthesize heroin, which began to be sold by The Bayer Company in 1898.
Opiates have been developed with a range of strengths and purposes, and as a result, they have different ratings in the Scheduling system that rates the drugs. The legal varieties have different rankings in the system.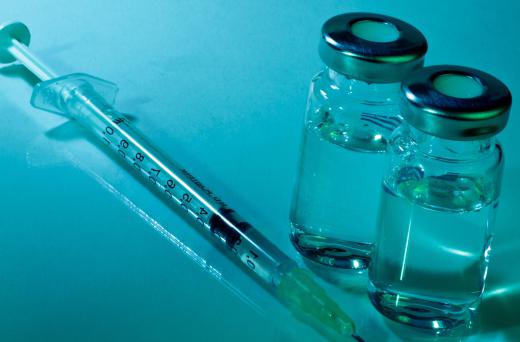 The least restrictive rating, Schedule V, has been assigned to cough medicines with the opiate codeine. Schedule IV, which is next least restrictive, is assigned to Darvon®. Schedule III opiates include unmixed codeine and hydrocodone combined with either acetaminophen or aspirin. Schedule II, the most restrictive legally available drugs, includes methadone and morphine.
Withdrawal from opiates may occur even after long-term legal use. They are among the drugs for which withdrawal and overdose both require treatment. The symptoms of opiate withdrawal may mimic a bad case of the flu, and is not in itself life-threatening.


By: peteri

Opiates are a narcotic derived from opium.

By: Richard Villalon

Some opiates, such as heroin, are illegal and considered to have no medical use.

By: alexphoto71

Morphine, named after Morpheus, the Greek god of dreams, is an opiate.

By: Burlingham

Opiates, such as codeine and hydrocodone, are present in some medications.

By: kmiragaya

An individual withdrawing from opiate use exhibits flu-like symptoms and may require medical care.

By: lightwavemedia

Schedule III opiates include unmixed codeine and hydrocodone combined with aspirin or acetaminophen.

By: Piotr Marcinski

A person addicted to heroin may scratch excessively during the withdrawal process.

By: palangsi

A person suffering from opiate withdrawal may experience symptoms if he tries to reduce his consumption.