What Are Greek Meatballs? (with pictures)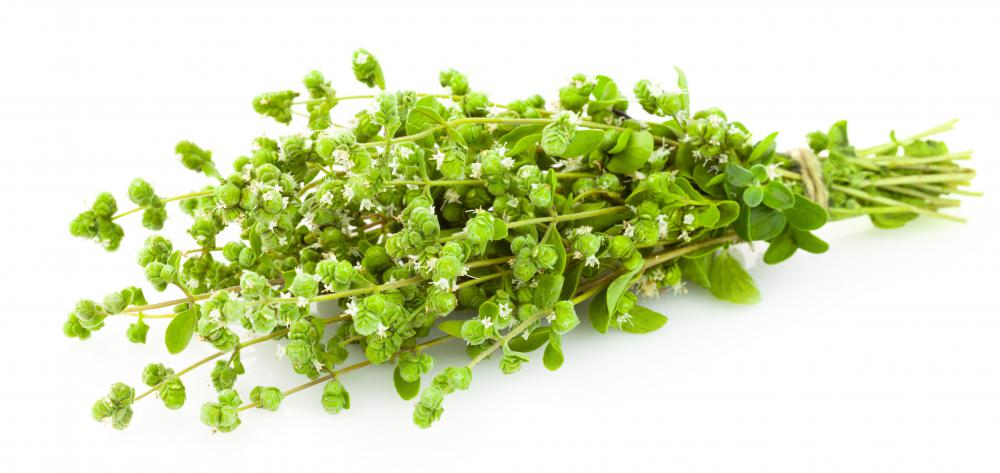 Greek meatballs, or keftedes, are a protein that may be served as a dinner with rice or as a lunch with pita bread. While they are prepared in a similar style to other meatball types such as Swedish and Italian, the Greek version contains distinct spices and is often deep fried rather than pan-fried to create a crispy crust. Also, rather than ground beef alone, Greek meatballs may also contain other meats such as pork and lamb.
The ground meats are blended with beaten egg, bread crumbs and spices. Oregano and mint are important herbs to use in Greek style meatballs to define their flavor. Italian meatballs are seasoned with basil and garlic in a tomato sauce and the Swedish version typically contains dill and is served in a cream sauce, but the meat shapes are usually pan-fried in both cases. Crispy-crusted, deep fried Greek meatballs are supposed to yield to a soft "puff" of a mint and oregano flavored interior and may be eaten without sauce. Fresh herbs are often used in Greek meatball recipes, but usually dried ones may be substituted.
Although oregano and mint are the main seasonings in Greek meatball recipes, some of these also call for other spices such as parsley, allspice and cumin. Minced onion and garlic as well as lemon juice and/or ouzo, a Greek alcoholic beverage, are other common additions to Greek meatballs. Beer or wine may be used instead of the ouzo. After all of the meatball ingredients are stirred with a spoon, then mixed well with the hands and formed into spheres, the balls should be rolled in flour.
Coating the meatballs with flour before deep frying helps create the crispy crust. All the different steps involved in making Greek meatballs, including coating them, heating the oil and deep frying in batches, can make them time consuming to make. While they aren't challenging to make, Greek style meatballs do take several hours to put together. Some cooks like to prepare the recipe up until the flour coating and deep frying part and save those final steps for the next day. Raw Greek meatballs, or keftedes, may be left in the refrigerator up to one day before cooking.
The size of the meatballs varies depending on the desired texture. The smaller the Greek meatball, the crispier the overall texture. Keftedes should not only have a crispy outer crust, but also be golden brown in color and of course cooked through right to the center. Cooked leftover meatballs tend to freeze well and may be reheated in a moderate oven, yet they usually aren't as crispy as they are originally.
The addition of oregano to Greek meatballs helps to define their flavor.

Greek meatballs can be stuffed in pita bread.