Meatballs are balls of ground meat and spices which are pressed together to form balls. Many cultures have their own versions of this dish, from Southeast Asia to Sweden. Depending on cultural and personal taste, meatballs may be served as a standalone food, often with a sauce, or they may be included in part of a larger dish, as is the case with classic dish spaghetti and meatballs.
Many regional markets sell meatballs, either in their frozen or butcher sections. It is also possible to purchase them at many restaurants and deli counters, and many people enjoy making them at home. By making them at home, people can control the quality of the ingredients, the flavor, and the level of spicing to create a unique dish.
A common choice of meat for meatballs is beef, although lamb, turkey, chicken, and pork can be used as well. The meat is ground with a fine grinder, and mixed with an assortment of herbs and spices which vary, depending on the region; it is possible to find thyme, turmeric, cinnamon, nutmeg, oregano, basil, rosemary, parsley, sage, allspice, ginger, and a wide assortment of other ingredients, and some people also mix them with liquids like Worcestershire, chili, and soy sauces.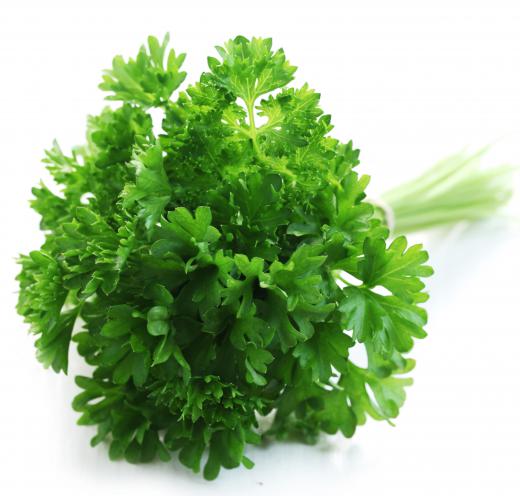 It fairly common to blend other ingredients into meatballs to make them less heavy. Precooked vegetables can be used, as can breadcrumbs, and some cooks mix them with egg as a binder, ensuring that they do not fall apart. Vegetarians make their own versions of meatballs with texture vegetable protein, soy products, or seitan; some vegetarian versions are difficult to distinguish from the real thing.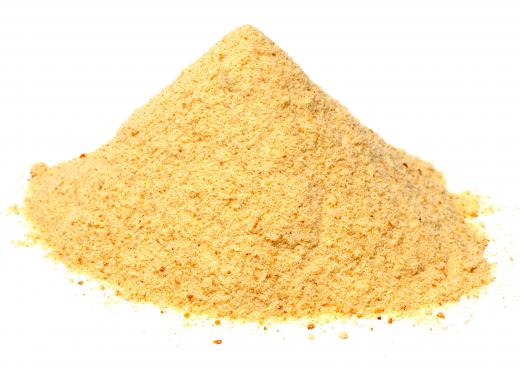 Once formed, the meatballs can be frozen for future use or cooked. Because ground meats can pick up pathogens very easily, it is important to ensure that they are cooked thoroughly, whether they are stewed in a sauce or grilled and served folded in a piece of flatbread with a spicy condiment.
AS FEATURED ON:
AS FEATURED ON:

By: martinlee

Cocktail meatballs.

By: Barbara Pheby

Meatballs are typically spiced with herbs such as parsley.

By: Vidady

Breadcrumbs may be added to meatballs in some recipes.

By: Taiga

Oregano is occasionally used to season meatballs.

By: Photographee.eu

Meatballs may be flavored with regional spices like turmeric.