What Are Butterfly Clips?
Butterfly clips are clips that have two halves connected by a hinge and held closed by a spring that, when squeezed, opens up so that the halves resemble butterfly wings. When closed, the spring holds the clip clamped shut onto whatever object it was placed around. The most commonly thought of type of butterfly clips are the clips made for hair, although other kinds have different uses as well. Butterfly hair clips use a claw shape to grip onto, behind, and underneath many strands of hair in order to stay secure, rather than a flat edge or other shape that tends to slip.
Hair butterfly clips range from tiny clips meant to hold back small strands of hair at a time or provide simple decoration, to large enough clips to hold a long, thick ponytail up in a stylish and versatile hairstyle. Typically made of plastic, butterfly clips can be found in a large amount of colors and patterns. While most butterfly clips are made of plastic to avoid adding excess weight or damaging the hair, metal clips are also available sometimes, especially in the smaller clip styles.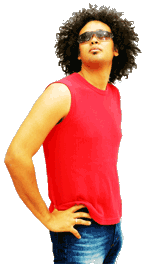 While most clips do not actually have anything to do with a butterfly aside from the shape of the clip, decorative butterflies, as well as glitter, flowers, and other decorations, are sometimes added to clips targeted at young girls. Occasionally, the back portion of the clip that is squeezed to open the rest of the clip is designed in the shape, and sometimes colors, of real butterfly wings. Hair clips designed for everyday wear for adults typically come in more muted, solid colors, such as brown, black, navy blue, and others, and usually do not have a very fancy or decorative shape.
It is very helpful to use butterfly clips during some hair styling procedures. For instance, during coloring, sections of hair can be held out of the way by these clips so that the hair dye does not bleed or rub onto hair that is meant to be left un-dyed. Curling rollers that need to be secured and left in the hair for a period of time can also be held on by butterfly clips, because the wide shape and curved claw of the clips cover a large area of the roller evenly and typically leave little or no visible indent in the hair, a problem often experienced when using smaller or tighter clips.
AS FEATURED ON:
AS FEATURED ON:

Man with hands on his hips