How Do I Choose the Best plus Size Teenage Clothing?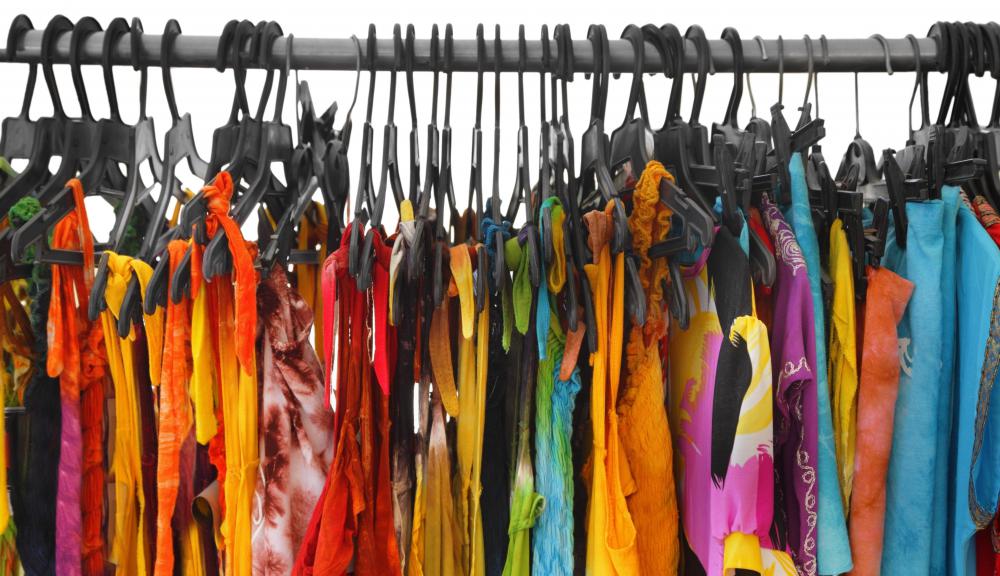 To choose the best plus size teenage clothing, it's important to shop in junior's stores. Adult clothes made for larger figures can look too "old" for a teen as well as have too loose of a fit. In general, plus size junior's clothing tends to be cut slightly smaller as well as be more fashionable than adult options for fuller figures. When choosing plus size teenage clothing, it's important to look for a flattering, functioning wardrobe rather than pieces that are just fashionable.
It's best to only choose fashionable plus size clothing that really flatters and make up the difference in a wardrobe with basic pieces. Adding trendy jewelry and other accessories to basic pants and t-shirts can keep a full figured teen looking and feeling stylish. Also, basic staple clothing pieces can still be mixed, such as pairing a trendy top with jeans already in the wardrobe.
A plus size teen should spend some time trying on different outfits to find the colors, necklines and other features that look best on him or her. Doing this in stores can then make it easier to order plus size teenage clothing online. When shopping online, the measurements given for each clothing piece should be the focus when trying to get the right fit, rather than just the size number alone.
Cottons and other natural fiber materials tend to be the best choice for plus size figures. These materials are more porous than synthetics, which may help reduce sweating. Natural fiber plus size clothing is often more comfortable and easier to move in. Buying cotton pieces of different weights can really stretch the functioning of a wardrobe by using a layering approach. For example, a cotton sleeveless top and long sleeved t-shirt may be worn separately or layered together in cooler weather.
As a general rule, clothing that smoothly skims over the body is the best choice for plus size figures. Clothes that are too tight may accentuate bulges, while pieces that are too loose tend to look sloppy and visually increase body size. Proportion is key when choosing plus size teenage clothing. Tops should cover the stomach area, but if they are too long the legs may look shorter which can create an ill-proportioned look. Pants with a gentle taper or flare toward the bottom are usually much more flattering on plus size teens than peg-leg or skinny leg jean styles.
Plus size clothing is available in many stores and online.

Women and juniors who wear plus size clothing may find a greater selection online or through catalogs.