How Do I Choose the Best plus Size Men's Clothing?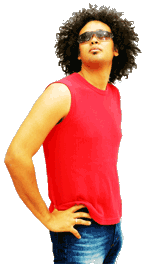 For those who are big or tall, plus size men's clothing offers a variety of options. Finding a store that carries generous cuts and a varied selection is helpful, since you can shop for everyday items as well as unique pieces for special occasions. While there are a number of online shops, going to a brick and mortar store may prove beneficial, since you will be able to try on clothing before purchase. Some stores also offer alterations so you can get a perfect fit. Buying plus size men's clothing doesn't have to be a chore; a great shop with helpful salespeople will work hard to make it a good experience for you.
A good fit may be the biggest concern when choosing the best plus size men's clothing. This goes beyond just finding larger sizes. Clothing should not ride up, feel too short, bulge open at the buttons, or otherwise cause you to pull at your clothing. It should fit appropriately and comfortably. If you normally wear a particular size but a great style seems to run a little small, go with the larger size. It's just a number.
You will be glad you chose the larger size when you look and feel great in your new outfit, but the opposite is also true. Many plus size individuals choose sizes that are far too large. Doing so may actually make a person look bigger, so try to opt for an appropriate size even if that means spending extra time to try things on. Sometimes very tall people have to select a larger size in men's plus size clothing to get enough length, so do not be shy about asking for alterations. Nothing feels better than a new outfit, except for one that fits perfectly.
While fit and comfort tend to be foremost when shopping for plus size men's clothing, style is of course, also important. Many of the latest styles are available in plus sizes but keep in mind that not every trend is flattering to all body types. It may be better to choose classic over trendy, choose only certain trends, or create a mixture of old and new, if the cuts are more flattering to your particular frame.
When shopping for plus size men's clothing, insist on quality fabrics and a good selection of styles and colors. While it's easier to do one-stop shopping, you may need to consult several retailers before finding the best clothing for you. Some shops also specialize in different pieces, such as suits, while others tend to carry a bit of everything. Compare selection, quality, prices, and service to get the best plus size men's clothing for you.
Man with hands on his hips