What Should I Consider When Buying a Digital Camera?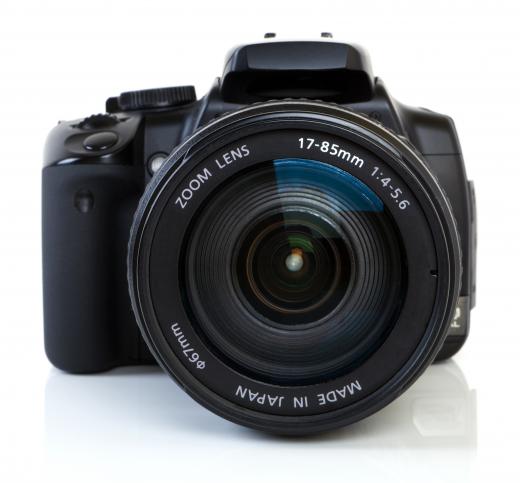 Since the dawn of the 21st century, digital camera technology has become a mainstay of the photography community. Buying a digital camera not only saves the owner the cost of film and development, it allows images to easily be edited, printed, and stored safely all at home. Choosing which digital camera to buy may be a more complicated process. Before buying a digital camera, carefully consider factors that may affect your photographic needs.
Budget is often a major concern when buying a digital camera. Inexpensive models may cost between $100-$200 US Dollars (USD) but may sacrifice image quality and important features for affordability. Professional cameras range from $600 USD to more than $6000 USD, but may have too many features and options for a casual photographer. The majority of basic, user-friendly digital cameras cost between $300-$600 USD and include a variety of features for both beginners and seasoned users.
Another major issue to consider is how the camera is going to be used. Travelers may want a camera that is sturdy and weather-resistant and can perform well in vastly different lighting conditions. People who enjoy making videos as well as taking pictures may want to get a camera that emphasizes video recording capabilities. Novices determined to become knowledgeable may want to get a camera that is customizable, so they can increase their skills by adding new lenses and even additional software to a basic model.
Size and weight may be important factors when buying a digital camera. Many people will use a camera more often if it is light and portable, than if it is bulky and requires a heavy carrying case. If the camera will be used primarily for recreation, such as vacations or party photos, a pocket-sized model may be a good choice. For perfectionists who like to spend time setting up perfect shots, using tripods or interchangeable lenses, weight and size may not factor in at all.
Before buying a digital camera, take a close look at comparable models. Many camera companies offer a range of options in the same price range, each emphasizing different features. Reading online reviews by third-party users can help highlight benefits and problems with different camera models. Many reviews even include sample pictures taken in each of the different settings of a camera, so prospective buyers can get an accurate idea of image quality. By doing some research before buying a digital camera, a smart shopper can ensure they end up with a model that fits their needs, providing them with years of beautiful images.


By: eskymaks

A digital camera.

By: beto_chagas

The functions on many brands of digital cameras are designed for amateur users.

By: Petr Malyshev

Single-lens reflex digital cameras allow photographers to change lenses.