How Do I Choose the Best Digital Camera Lenses?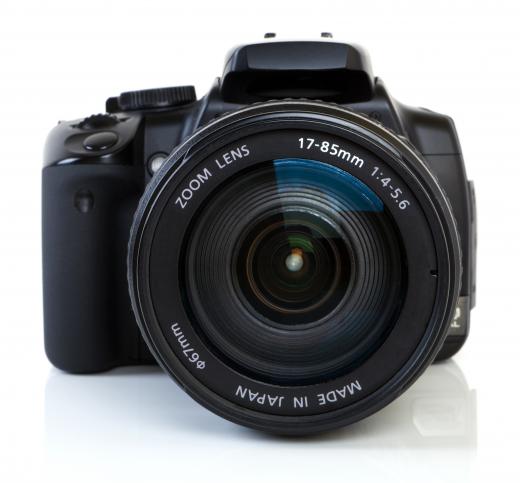 When choosing digital camera lenses, you should keep in mind the types of pictures you most often take and the conditions in which you need the lenses to perform. One of the first things you should consider is the type of zoom you want to have on the lens, with regard to both zoom distance and control. You should also ensure you choose lenses with aperture speeds that suit your needs and consider any secondary features you need. Many camera manufacturers use lens mounting systems different from each other, so you should ensure any digital camera lenses you choose can mount onto your camera.
Digital camera lenses are devices that connect to digital cameras to provide improved functionality and zoom features. You should be sure that any lenses you choose provide you with the type of zoom functionality you are looking for. Most lenses have descriptive labels for the power of the zoom, such as "telephoto" and "super zoom." You can use these descriptions to give you an idea of the zoom quality, but you should also look for quantitative indicators such as "16-35mm" or "50-200mm," in which larger numbers indicate the ability to zoom in more closely over a greater distance.
Different digital camera lenses can also provide different methods by which you can control the focus of the lens. "Autofocus" systems use mechanisms that allow the camera lenses to adjust the focus of the image automatically. While these systems are often quite helpful, you may also want to be able to adjust the focus manually as well. Most digital camera lenses allow you to make manual adjustments by switching between manual and autofocus modes, but some lenses can be adjusted manually while in autofocus mode without damaging the lens.
You should look at the aperture size of any digital camera lenses you consider purchasing, regardless of whether you want zooming or prime lenses. Prime lenses have a fixed focal point and cannot be used to zoom, but provide stable images and often have fairly large apertures. The aperture size of digital camera lenses is typically indicated by a number such as "f/4" or "f/2.8." For these numbers, a lower value indicates a larger aperture and more light can be captured by the lens in a short period of time, allowing for faster picture-taking and the ability to take images in low light without a flash.
Different camera manufacturers also tend to use unique mounting systems for their cameras, so you should look for digital camera lenses that can be mounted onto your camera. This usually means you should choose lenses made by the same manufacturer as your camera. There are some third-party companies, however, which make lenses that can be mounted onto multiple camera types.


By: eskymaks

A digital camera.

By: Denis Aglichev

Some telephoto lenses are able to zoom in more closely over greater distances.

By: terex

Camera lens with low f-numbers, such as f/2.8, can take photos in low light and with a shallower depth of field.

By: Petr Malyshev

Check the aperture of a lens, as a lower number -- such as 2 or 2.8 -- can allow for low-light photography and the ability to intentionally blur a photo's background.