What is Yogassage? (with pictures)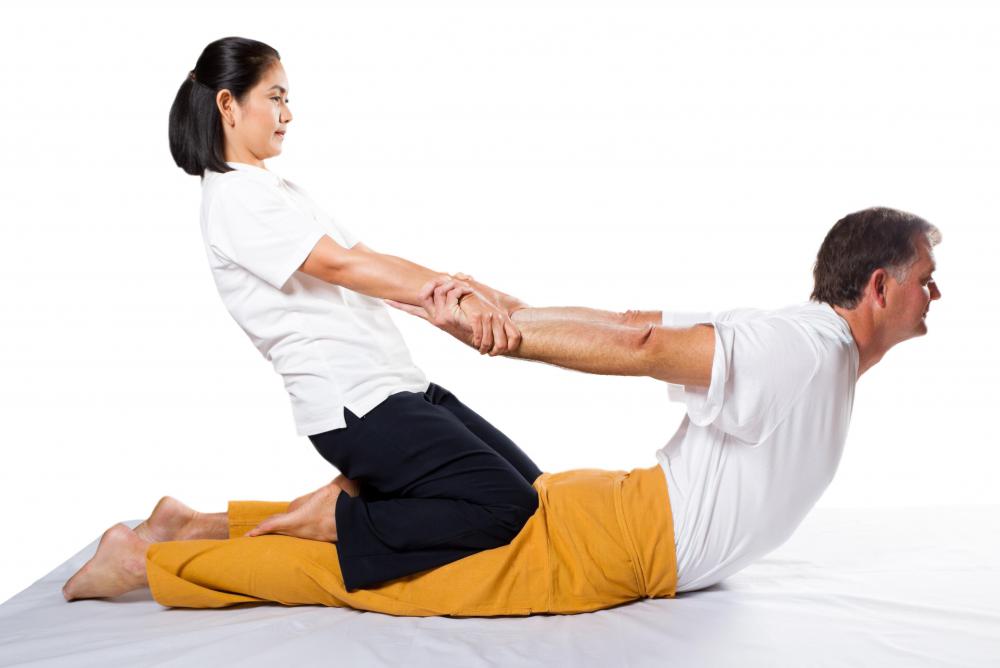 Yogassage is a method of body therapy that incorporates yoga positions and massage techniques. It was popularized in India, and is based on the methods of Thai Massage, Barefoot Shiatsu, and yoga. The massage therapist uses yoga techniques to work the body of the patient or client into an applied yoga-like state through tissue manipulation.
One type of yogassage is enjoyed by many because it gives the benefits of yoga with less involvement. The client relaxes on a massage table, often unclothed, while the therapist uses their hands, feet, knees, elbows, fingers, thumbs, and forearms to massage the body into a yoga-like relaxation. The therapist does this through a series of pressing, pulling, and squeezing of the client with massage oils.
Yogassage can also employ full involvement from the client. In this type of yogassage, the client is usually clothed, and with the help of the therapist, maintains different assisted yoga positions. The different positions follow the typical yoga asana positions, including different sitting styles and stretching of the torso and limbs. The therapist then massages the client with the normal yogassage method. A session generally takes 75 minutes and is said to have a chiropractic effect by many.
Many people say that yogassage is like yoga without doing any work. It promotes the relaxation and stress relief of both yoga and massage therapy, while releasing toxins and increasing flexibility and mobility. It enhances the natural movements of the body through gentle massage and the applied pressure of yoga. Yogassage blends methods of both Eastern and Western schools of bodywork.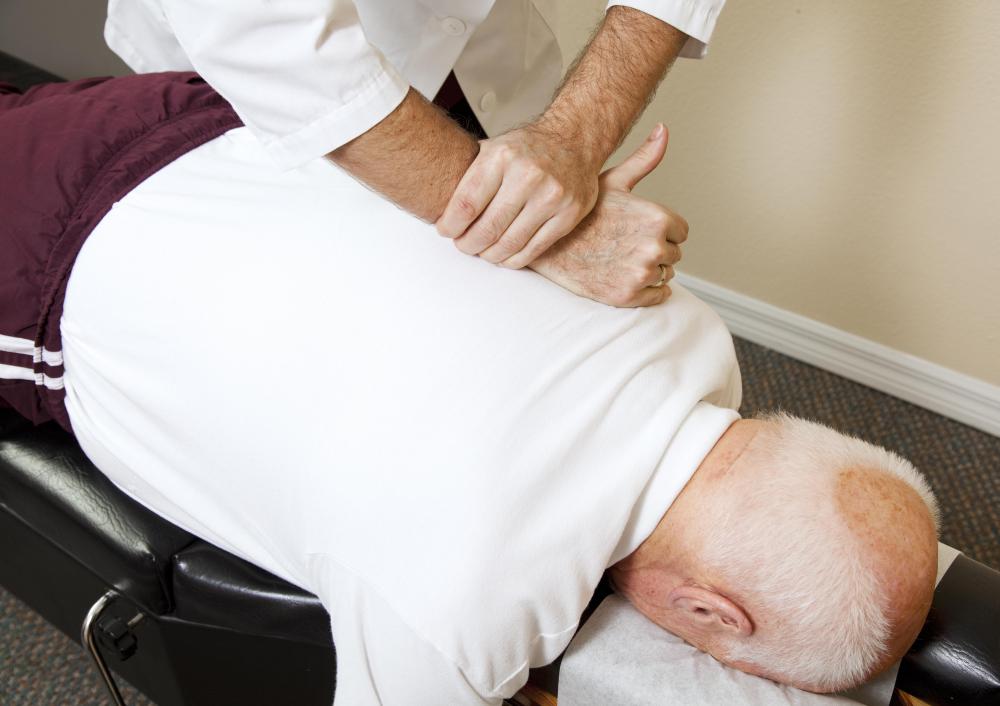 Yogassage appeals to the Indian ideal of Chakras of the "bodymind." The massage combined with the yoga increase the natural comfort and balance of the body and the mind, free from stress and tension. Yogassage teachers argue that another person's touch can bring about positive changes in the body and mind, including increased circulation, relaxation, and strength development.
Yogassage sessions can be tailored to the individual, soothing aching backs or joints, releasing tensions in busy muscles, or invigorating the circulation of the body and awareness of the mind. It can target certain muscle groups, and encourages the deepening of postures and the release of unhealthy body holding patterns. Yogassage can incorporate joint mobilization, breath work, and hand skills, or simply a passive system of stretching. It has been used by athletes and non-athletes alike to aid in physical and mental well-being.
Yogassage is based partially on Thai massage, a technique where the therapist manipulates the body of the client in order to achieve relaxation.

Yogassage is heavily influenced by yoga.

The therapist massages the body into a yoga-like relaxation by pressing, pulling, and squeezing the client with massage oils.

Yogassage outcomes are often compared to the effectiveness of chiropractic adjustments.