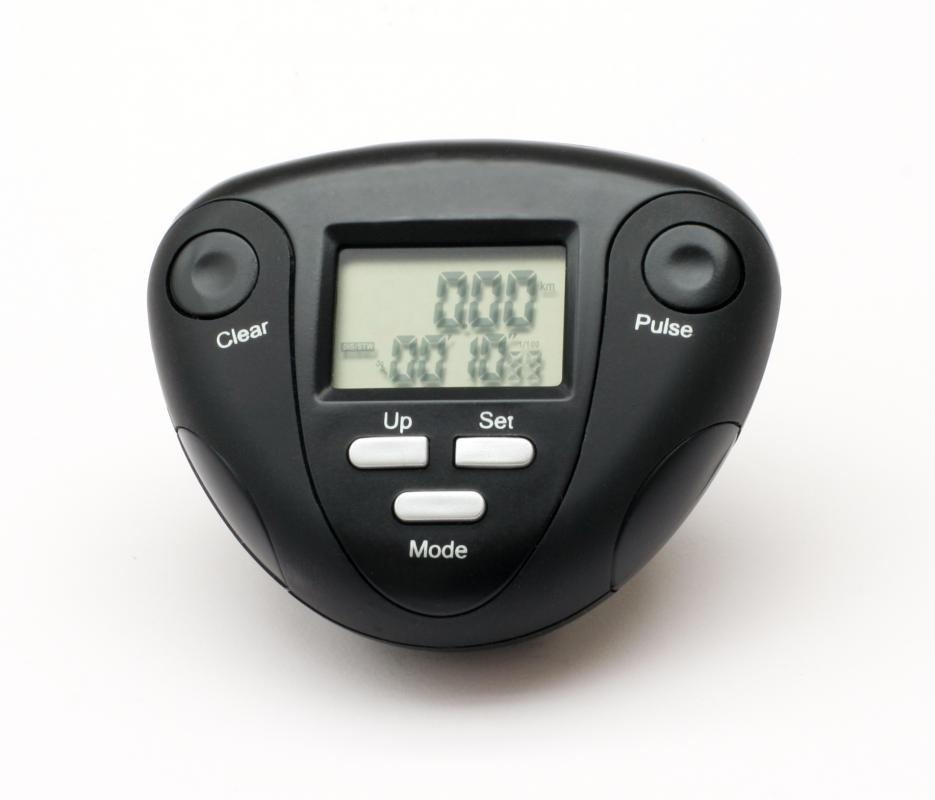 Walking music is any type of music that a person uses to help him or her walk and maintain a steady pace and rhythm during exercise. This type of music may often be used by the person for other types of exercise and activity as well, or it may be specially selected by a person to be used exclusively as walking music. Regardless of its other roles, walking music is typically chosen by a person because it helps him or her walk at a steady pace or to allow him or her to enjoy the act of walking and focus on the experience. If someone is not interested in the workout and is walking to enjoy the scenery or just to get outside, then music could also be chosen that compliments relaxation rather than exercise.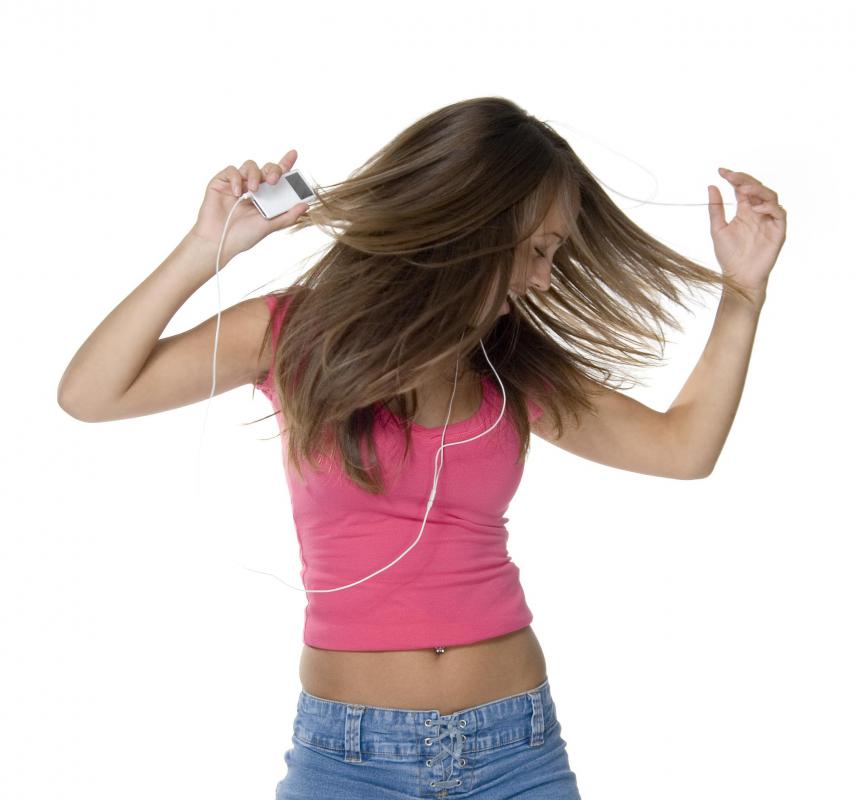 The music chosen by a person to act as his or her walking music will usually be music that he or she finds especially motivating or stimulating. This may not be as fast paced or frenetic as music chosen for running or an intense workout such as kickboxing or aerobics. Of course, the choice of walking music is usually a fairly personal one, and how it is chosen will depend a great deal upon the musical preferences of a person and how a particular piece of music or type of music affects him or her.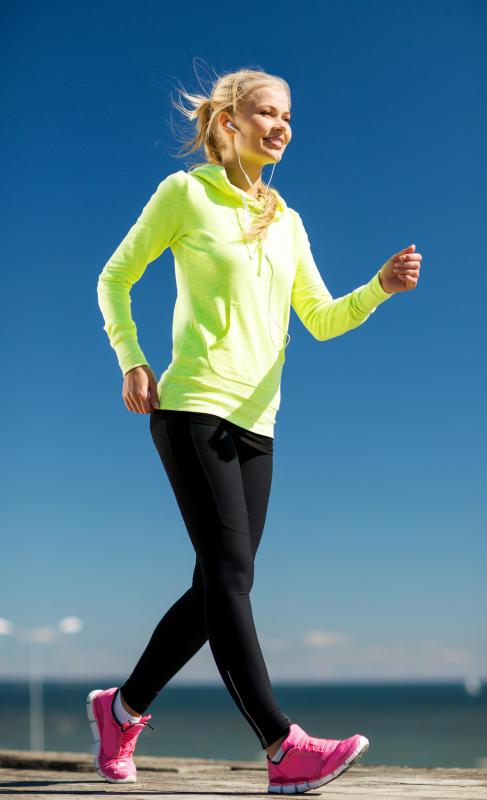 For one person, classical music such as Beethoven or Mozart may be excellent walking music that inspires him or her to walk with great enthusiasm. Someone else, however, may find such music too relaxing and prefer modern rock and roll, jazz, hip hop, or country music to inspire him or her to keep walking. Regardless of the actual music itself, the intention is for a person to find music that helps him or her keep his or her feet moving, so that the exercise becomes easier and requires less focus from a person.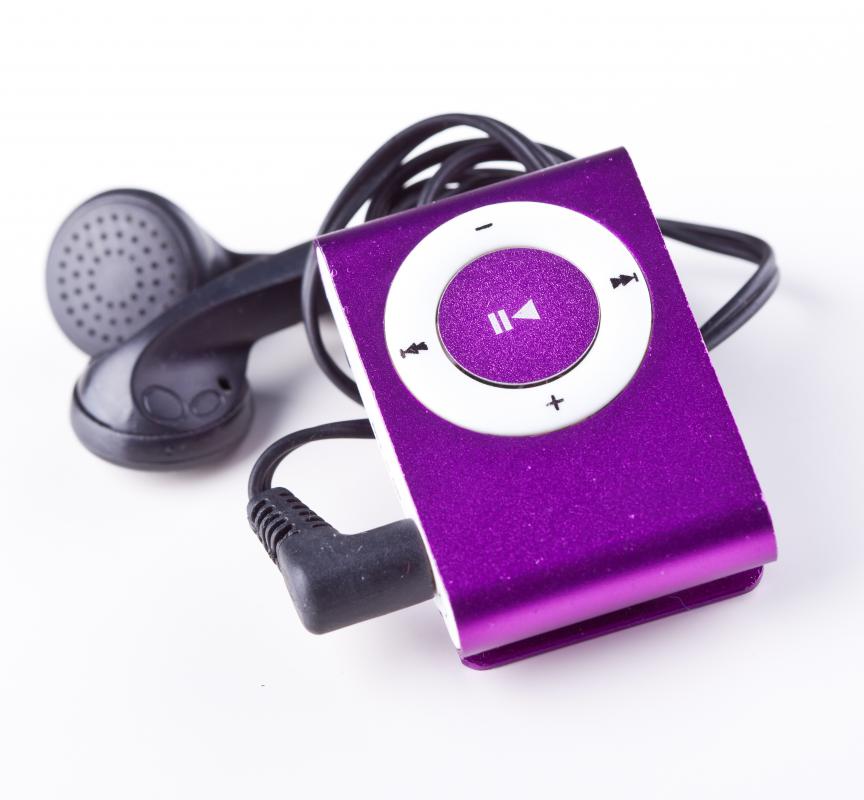 This is especially helpful for someone who walks quickly or for long distances to increase the effectiveness of walking as a form of exercise. In this type of situation, a person might choose walking music that allows him or her to disappear into the music and not focus on the act of walking. This can allow him or her to just keep moving and not feel any aching muscles or weariness.
Someone else, however, might choose walking music that motivates him or her to push himself or herself harder and walk faster or for greater distances. This type of music may be more intense and could be intended to get someone psychologically "pumped up" for an intense workout. Similarly, music might be chosen that is especially rhythmic in nature and helps the listener find a pace that is best for his or her walking preferences.
A pedometer for walking.

Music may help people maintain a steady pace during exercise.

Walking music can be upbeat or less intense, depending on what the walker enjoys.

The iPod Nano is designed for people who are on the go.

The music chosen by a person while walking will usually be music they find motivating or stimulating.

Once accessed on CD players, walking music today is most often found in use on smaller and portable digital players.