What is the Urinary Bladder?
The urinary bladder is an organ in the urinary system. The organ, or a form of it, is present in most animals. It is used to hold a waste product called urea until it can be removed from the body through urination.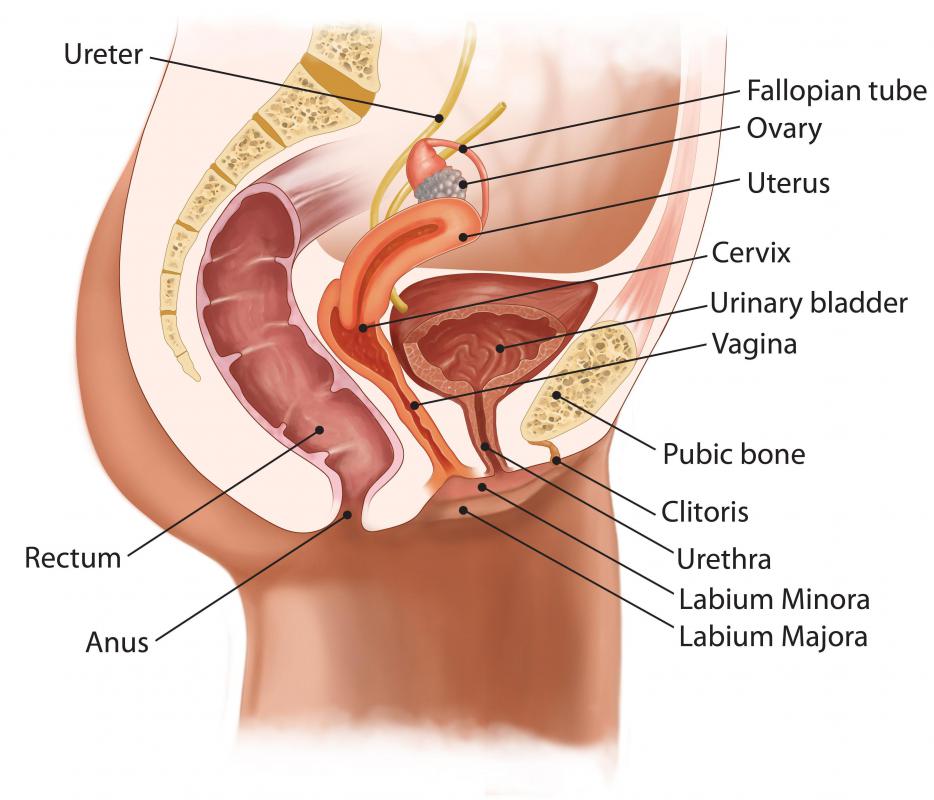 The urinary bladder is a sac that is used to store urea and water until it can be eliminated from the body. In most mammals, this organ can expand to many times its original size. In marsupials, birds and many reptiles and amphibians, the urinary bladder exists as a pocket in the cloaca, which is part of a system that eliminates both solid and liquid waste. Fish also possess a urinary bladder, though it is less developed than the bladder found in other animals.
The bladder is located in the lower part of the abdomen, just above the pelvic bone in mammals. In human women, the organ is situated between the vagina and uterus. In men, it is in front of the prostate gland.
In humans, the urinary system is composed of the kidneys, ureters, bladder, sphincter muscles and urethra. When protein is broken down by the digestive system, a waste product called urea is created. This waste exists in the blood until it is transported to the kidneys, which filter the urea from the blood. The waste product is combined with water and then passed down to the urinary bladder through the ureters. Usually, the kidneys eliminate urea and water, called urine, every 10 to 15 seconds.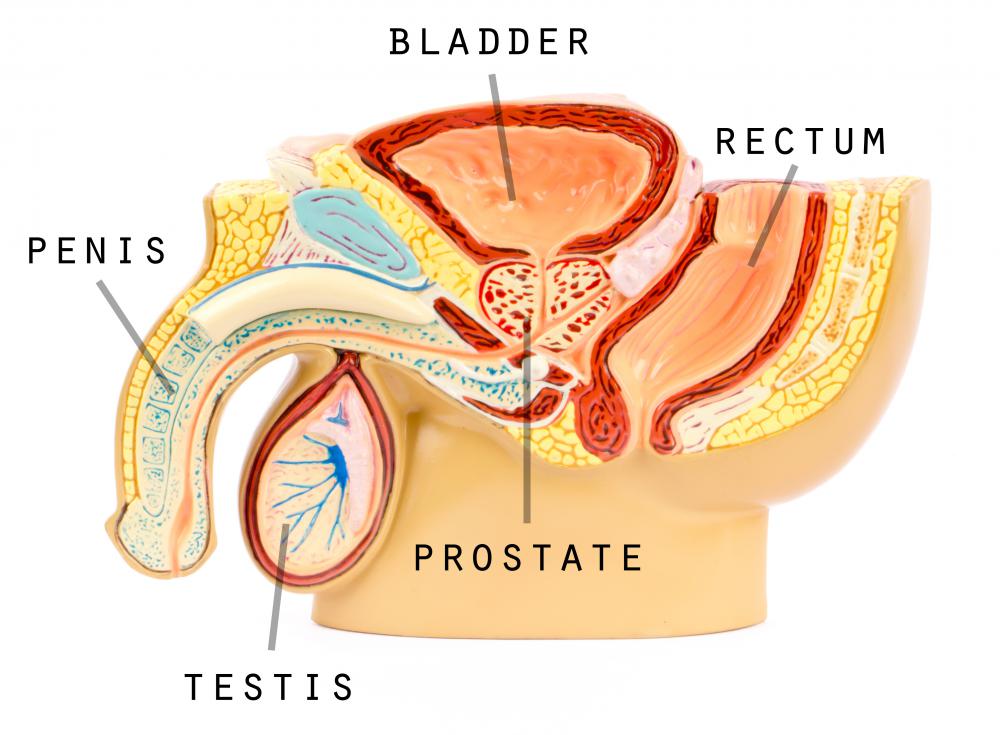 Once in the bladder, urea waste and water — or urine — is stored until it is convenient to eliminate it from the body. A healthy human bladder can hold up to 16 ounces (about 0.5 liters) of urine for two to five hours. After this, the urine must be eliminated from the body through the urethra. The muscles of the bladder contract while the sphincter muscles relax, allowing the urine to flow out of the bladder, through the urethra and out of the body. Most mammals are able to control these muscles, selecting both when to urinate and how much fluid to eliminate.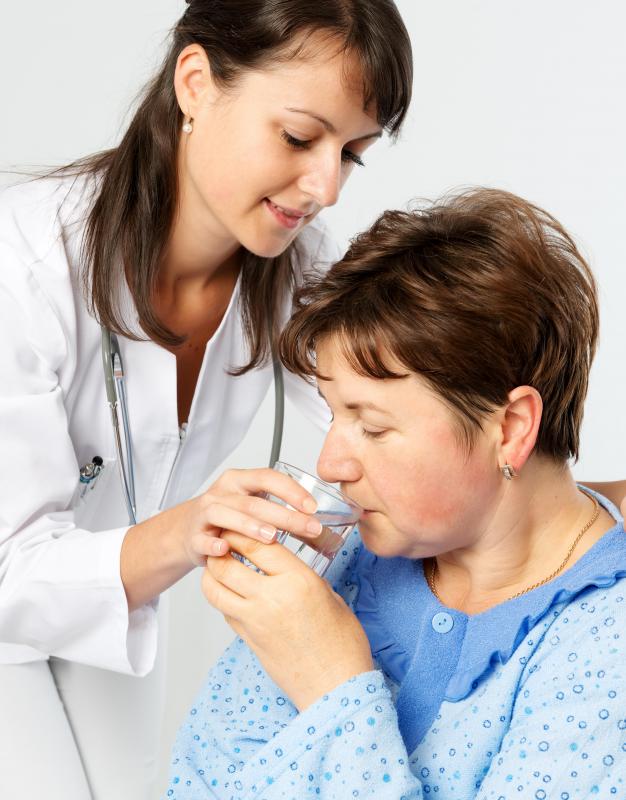 Problems with the urinary bladder are relatively common. If the bladder does not empty completely, the waste inside can cause an infection in the lining of the organ. Left untreated, this infection can climb to the kidneys, which can lead to a more serious infection. Antibiotics are readily available in most parts of the world to treat bladder infections quickly. The urinary bladder is also prone to developing calcium deposits called stones.
A cutaway of a female body, showing the bladder in dark pink.

The bladder is part of the larger urinary system, which filters out waste from the body.

In men, the urinary bladder is in front of the prostate.

Individuals recovering from a bladder infection should drink plenty of water.

Individuals who experience frequent bladder infections may have an increased risk for developing bladder cancer.