The ureters are tube shaped organs whose main function is to deliver urine from the kidneys downward to the urinary bladder. They have a funnel shaped area at the top where they connect to the kidneys called the renal pelvis.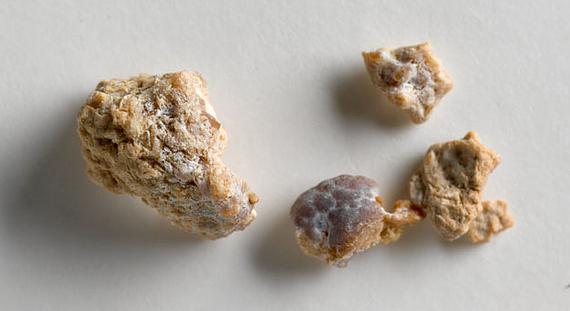 These tubes are approximately 9.8 inches (25 cm) long. These tubes descend downward into the pelvic cavity where they connect to the back of the bladder. There is a piece of mucus membrane that covers the opening through which urine enters the bladder. This acts as a one-way valve that allows urine into the bladder but prevents urine from leaking back up.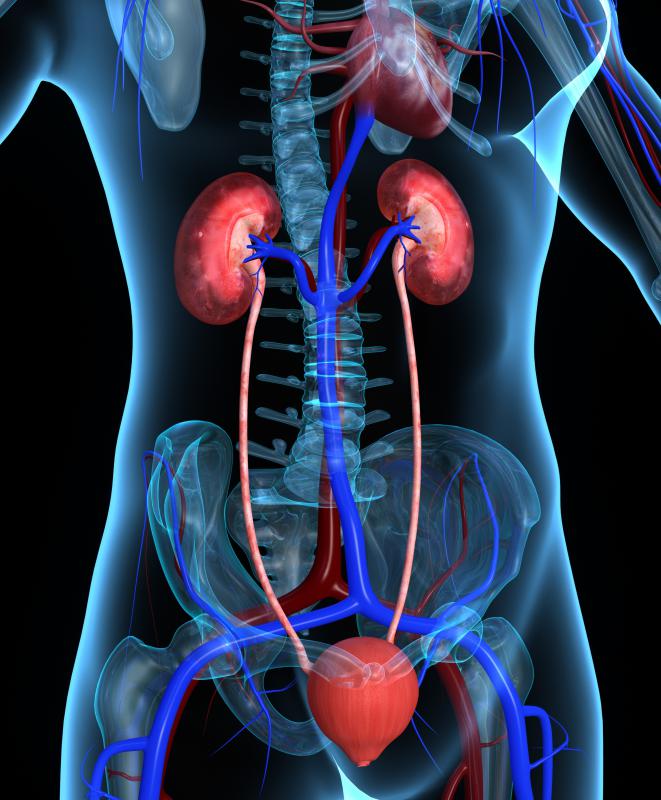 Three distinct layers make up the walls of each ureter. The inner layer contains epithelial cells that are the same types of cells that make up the lining of the bladder and parts of the kidneys. The middle layer consists of smooth muscle tissue and muscle fibers. The outer layer is made up of connective tissue.
Even though it may seem the ureters rely on gravity to move the urine down to the bladder, the middle layer of the lining actually produces waves to propel the urine along. This type of movement is called peristalsis, and the waves originate in the renal pelvis. If the kidneys are producing urine at a fast rate, peristaltic waves can occur every few seconds.
Once the peristaltic waves reach the bladder, a small jet of urine squirts into the organ. This may happen dozens of times before the bladder becomes full enough to signal the urge to urinate. The time it takes for the bladder to fill is dependent upon many factors, and an individual who drinks a lot of caffeine or alcohol, for example, can feel the urge to urinate frequently.
Because the linings of the ureters and the bladder are continuous, it is possible for infection to start in the bladder and ascend into the tubes. When this happens, they may become inflamed, a condition called ureteritis. Medical treatment is usually necessary to eliminate this inflammation.
Some individuals may develop kidney stones, which can block the movement of urine. If a stone is present, the section of the ureter above the stone will begin to produce strong peristaltic waves. These waves will try to push the stone into the bladder, where it can be eliminated. This is one reason why it can be extremely painful to pass a kidney stone. Surgical intervention is sometimes necessary to get rid of kidney stones.