What is the Lighthouse of Alexandria?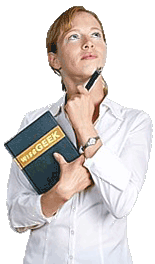 The lighthouse of Alexandria is an ancient structure, now collapsed, that was one of the Seven Wonders of the Ancient World. The lighthouse, with a height between 115 and 150 m (380 and 490 ft), was located on the island of Pharos in Alexandria, Egypt, the country's largest port in antiquity. The lighthouse of Alexandria was constructed between 285 and 247 BC by Ptolemy I Soter, a general and possible half-brother of Alexander the Great. When Alexander died prematurely, Ptolemy was one of his generals that grabbed a part of his former territory -- in his case, Egypt. The lighthouse of Alexandria was constructed shortly after Ptolemy declared himself king of Egypt.
According to legend, Sostratus of Cnidus, the architect of the lighthouse, was forbidden by Ptolemy to put his name anywhere on it, as Ptolemy, being a newly minted king, wanted all the glory to himself. After the construction of the building, it seemed that Sostratus had obeyed Ptolemy, but centuries later, it was revealed that Sostratus did indeed sign the building, only he covered up his inscription with plaster. Only after centuries of age did the plaster fall off.
Not just a tower, the lighthouse of Alexandria was a thick building that tapered into a tower near the top. It was built in three sections, a tall rectangular main section with a circular tower section above it, topped by a columned apex with a continuously burning flame. The Egyptian coast, being very flat and devoid of features, needed a landmark to help with navigation, and that is the purpose that the lighthouse served for over a thousand years, until it finally collapsed in the 14th century after a series of earthquakes. Due to its height, many scholars believe the lighthouse of Alexandria was the third tallest building in the world (after the Great Pyramid of Giza) for its entire lifetime.
The lighthouse was tall and bright enough that it could be seen for 35 miles (56 km) in every direction. Its light was so intense that there were legends that said it could be focused to ignite enemy ships, though this was probably just to scare off attackers. The building had a width of 8.5 m (28 ft), and its masonry was held together by molten lead. This building method is pointed to by many as the reason for why the lighthouse of Alexandria was the second longest-lasting of the Seven Wonders of the Ancient World. Of all the Seven Wonders, only the Pyramid of Giza remains intact today.
Woman holding a book