What is the Great Pyramid of Giza? (with pictures)
The Great Pyramid of Giza, also known as the Pyramid of Khufu or the Pyramid of Cheops, is the second largest pyramid ever constructed, with a height of 146 m (780 ft). Built over a period of 20 years, starting around 2560 BC by a couple hundred thousand slaves and paid workers laboring seasonally, the pyramid is estimated to have a total mass of 5.9 million tonnes. It is composed of an estimated 2.3 million blocks weighing an average of 2.5 tonnes apiece. The largest blocks, which had to be transported down the Nile by boat, weighed 15 tonnes. The Great Pyramid of Giza remained the world's tallest structure for 3,800 years, until the construction of Lincoln Cathedral in London in 1311.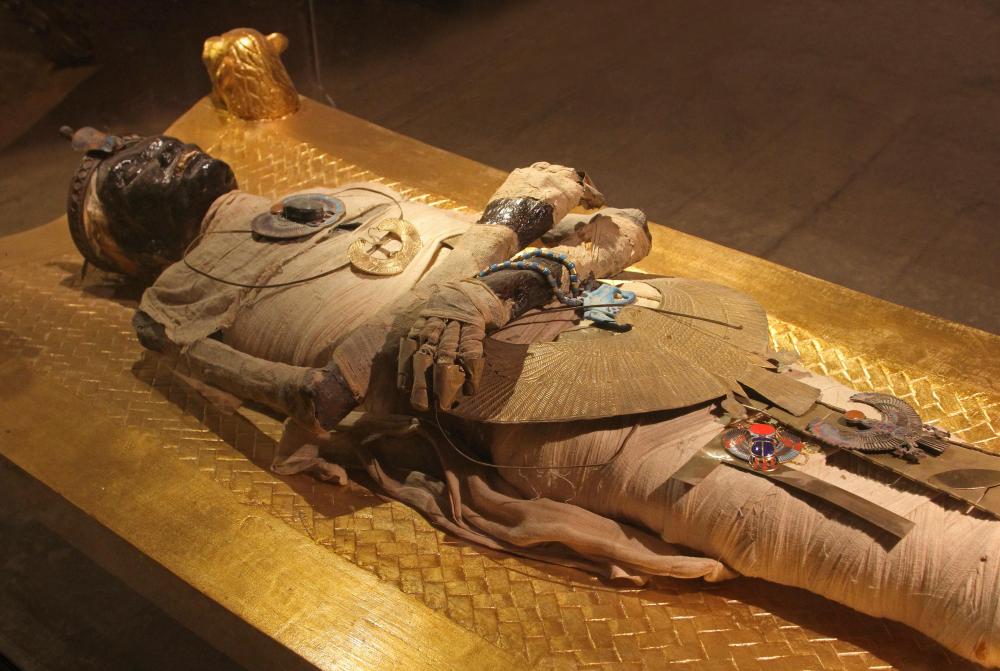 One of the most fantastic structures ever created by man, the Great Pyramid of Giza was the most obvious structure to be included in the Seven Wonders of the Ancient World. Not only was it the largest of the Wonders, but it is the only to still stand today, the rest being destroyed by fire or earthquake, in some cases (such as the Colossus of Rhodes) less than 60 years after their construction. Its survival to the present day puts the age of the structure at approximately 4570 years old.
The purpose of the Great Pyramid of Giza, like many Egyptian pyramids, was as a mausoleum to a powerful person, in this case the pharaoh Khufu, who had a reputation for being cruel and ruthless. He would have had to have been ruthless to build such a huge pyramid, as its construction required quarrying and installing more than 1000 tonnes of stone everyday. Khufu, also known as King Cheops, also had a long reign in which to manage his project, 65 years total. It is believed that his vizier, Hamon, was the primary architect for the project.
The Great Pyramid of Giza is just one of three very large pyramids at Giza, referred to as the Giza pyramid complex. The complex, a World Heritage Site, consists of the Pyramid of Khufu, the Pyramid of Khafra (Khufu's son), and the Pyramid of Menkuare (Khafra's son). The main pyramids are further surrounded by a number of satellite edifices, including "queen's pyramids," causeways, and valley pyramids. Shortly after their completion, these pyramids would have been even more spectacular than today, covered in an outer layer of polished white limestone. The weathering of the centuries has stripped these off, leaving only the internal blocks.
The Great Pyramid of Giza is the largest structure in the Giza Complex, which is an ancient religious site that took generations to build.

The pyramids held the remains of Egyptian royals before they were looted.