What Is the Horniman Museum?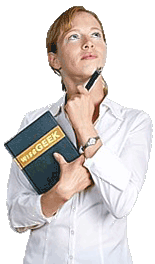 The Horniman Museum in London is a repository of anthropological items that was created by Frederick John Horniman. He was a tea trader of the Victorian age who sent home from his world travels the many items he collected. His desire was to share the world with his homeland through these various items. Frederick Horniman began his collection during his travels in the 1860s, and he initially invited the public to his house to view them. When the collection grew too large, he commissioned the building of a museum, which officially opened its doors in 1901.
The tea that brought the merchant his fortune was sold in packets, and it is believed that Frederick Horniman, a Quaker, was among the first to sell tea this way. He gave the museum and surrounding gardens to the city without charge for the enjoyment of the people. Originally the museum's collection featured musical instruments and cultural artifacts, but in the last century the collections have increased to the point where the original items represent just 10 percent of the museum's holdings. The museum underwent renovations and opened with an extension and additional space in 2002.
The Horniman Museum has several excellent permanent exhibits, including an aquarium that includes a coral reef and seahorses, items from Africa, a natural history exhibit and a music gallery. The museum owns about 1,600 musical instruments, and visitors are able to try their hand at playing a number of them. The gardens at the Horniman Museum encompass 16 acres that are divided between natural and formal arrangements that feature roses, herbs, a sunken garden and wildflowers. The museum's sundial trail is comprised of a variety of time-telling instruments from numerous locations, including a vertical stained glass sundial and a Roman sundial. The Horniman Museum even has its own beehive.
Most of the pieces in the early collections were bought by Frederick Horniman or his son, Emslie Horniman. They found many of these pieces at several period exhibitions, including the Great Exhibition in London in the mid-1800s and the 1910 Anglo-Japanese Exhibition. Other items in the Horniman Museum's collections came from donations, the Hornimans' travels and missionaries. Pieces from Asia alone number about 32,000.


Woman holding a book