What Is the Saatchi Gallery?
The Saatchi Gallery houses contemporary-styled artwork in the Chelsea section of London, England. The 70,000-square-foot (about 21,336-square-meter) building contains 14 galleries with rotating art collections. The gallery initially opened in 1985, moving several times, and landing at its current location in 2008. Since its opening, it has featured more than 300 different artists. The Saatchi Gallery is free to visit, and children are welcome as well.
While the Saatchi Gallery has featured the occasional well-known artist, such as Andy Warhol, the majority of the artists are up-and-coming. Generally, the artists are not known by the art community, and many are quite young. Placement in the gallery is considered a great achievement since it allows an artist to become more familiar to art collectors and others interested in contemporary artwork. Many times, after the exhibition is closed, the artists will quickly find new homes for their works of art, such as in museums or in other galleries. The artwork in the Saatchi Gallery is often available for purchase, particularly after the exhibit closes.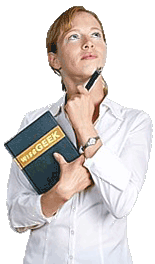 Many different genres of contemporary art may be found at the Saatchi Gallery at various times. For example, the gallery might contain Indian, Chinese, British, Middle Eastern, or Indonesian artwork. The exhibits could be focused on a particular artist or a particular region as well. In addition, the artwork may be specific to a certain type of art, such as three-dimensional artwork or art created from newspaper cuttings.
Children also are invited to visit the Saatchi Gallery. There are educational rooms for school groups, and pamphlets are available for children to learn more about the artwork housed in the gallery. The pamphlets may take the children through a basic tour or teach them valuable information about what they are seeing as they stop at specific pieces of art. In addition, school groups may follow a tour guide through the gallery, allowing students to ask questions as they proceed through the various exhibit rooms.
The Saatchi Gallery contains a gift shop and a café as well. The café offers soups, salads, and pastries. The menu also contains a selection of more exciting main dishes, such as wild boar, squid, and mussels. A full bar, including beer, wine, and liquor, is available as well. In fact, the Saatchi Gallery can even be rented for large or small events, such as company parties or wedding receptions.
AS FEATURED ON:
AS FEATURED ON:

Woman holding a book