What Is the Museum of London Docklands?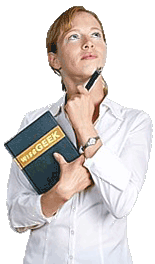 The Museum of London Docklands is a British museum that educates on London's docklands, London's maritime trade and the history of the River Thames. It is situated at the heart of London's old docks at West India Quay. The museum contains a mixture of permanent collections, temporary exhibitions and special events.
West India Quay sits in the Eastern areas of London on the Isle of Dogs. The Museum of London Docklands is housed inside a series of Georgian warehouses that used to store sugar, coffee and rum. The warehouse now houses the museum's exhibitions, preservation and archive work and its shop.
Part of the Museum of London, the Museum of London Docklands is a not-for-profit, charitable organization. It is one of four museums run by the Museum of London that includes London Museum, Guildhall Museum, and the Museum of London. In 2001, major museums in London became free for the public to enter, and when the museum opened in 2003, then called the Museum in Docklands, it joined the free entry program.
The main collections of the Museum of London Docklands are more or less permanent. The museum tells the story of the docklands and the River Thames from Roman times through to the medieval era, the industrial revolution and the age of empire. It also includes areas dedicated to the modern maritime trade in London.
There is also an area aimed specifically at children. This is a part of the museum's aim to provide special exhibitions and events for families and schools. Mudlark's gallery contains a wet play zone and a soft play zone designed to help children learn while having fun.
Most exhibitions are of a temporary nature. While some might be free, others might charge an entrance fee and visitors should inquire before visiting the museum. Some exhibitions are annual while others are seasonal. Examples of temporary exhibitions at the Museum of London Docklands include one dedicated to pirates and, more specifically, a Scottish pirate called Captain Kidd.
Events held at the Museum of London Docklands tend to be one-off affairs. Some are special education events such as on modern slavery while others are designed to raise awareness of specific issues. Other types of events include lectures, discussions and movies. The museum can also be hired for certain events.
Woman holding a book