What Is the Sir John Soane's Museum?
Established in 1833, Sir John Soane's Museum is dedicated to the life, work, and personal collections of English architect Sir John Soane, as housed in his former home and library in London, England. Sir John Soane worked in the neoclassical architectural style in the late 18th and early 19th centuries. He is arguably best known for designing the Bank of England on Threadneedle Street in London. The museum collection includes architectural drawings and models, neoclassical sculpture, and paintings. Antiquities are also on display, including Seti I's alabaster sarcophagus installed by Soane in the basement of the house.
Sir John Soane's Museum was established by Parliament in 1833 while the architect was still alive. The museum's founding allowed Sir John Soane to ensure that his estranged son George would not inherit the architect's property. The parliamentary act provided that the house and the property it contained would be vested in a board of trustees to manage on behalf of the British nation. The trustees were required to maintain the home overlooking Lincoln's Inn Fields exactly as it was upon Soane's death in 1837.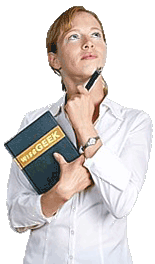 The museum's collection includes all of the architect's personal possessions. Egyptian, Greek, and Roman antiquities such as bronzes, vases, and decorative fragments yield to gems, engraved seals, and other medieval and Renaissance objects. Sculpture by John Flaxman is featured, as are medals, clocks, and arms. Soane collected stained glass, fossils, and mummified animals as well as Peruvian pottery and domestic china. Highlights of his paintings include three Canalettos and works by William Hogarth.
The bulk of Sir John Soane's Museum collection includes the architect's drawings, prints, and models. In addition to his own work, he acquired bound volumes of drawings by Sir William Chambers, Robert and James Adam, and other Italian and English architects. There are several architectural models of the Bank of England as well as models of antique buildings made of plaster and cork. The museum also maintains an archive of Soane's business and personal papers.
In addition to the permanent collection, the museum also hosts special exhibitions throughout the year. A recent exhibition highlighted Francois Fouquet's plaster models of important buildings. Other past exhibitions include a retrospective of Mary Delany's works and an exploration of the friendship between Soane and the artist J.M.W. Turner.
Education and outreach are important facts of Sir John Soane's Museum's mission. Sir John Soane taught architecture at the Royal Academy and wanted his personal collection to educate and inspire future architects as well as the general public. To this end, the museum offers lectures, workshops, and other programs aimed at everyone from children and families to students to adult architecture enthusiasts.
The museum building was originally three houses on Lincoln's Inn Fields that Soane renovated from 1792 to 1824. He arranged most of his possessions throughout the house so that his students at the Royal Academy could visit and study his collection before and after he lectured. In accordance with Soane's goal of keeping his collection accessible to students and others interested in architecture, sculpture, and painting, entrance to Sir John Soane's Museum has always been free.
AS FEATURED ON:
AS FEATURED ON:

Woman holding a book