What is the Business Development Bank of Canada?
Founded in 1944 and owned by the Canadian government, the Business Development Bank of Canada is a banking institution focused on promoting entrepreneurship among the country's small- and mid-sized businesses. It does this by providing financing, venture capital, business development consulting, educational materials, and online tools to start-up businesses that have approximately 50 to 250 employees. The Business Development Bank of Canada is often willing to lend to start-up companies by tailoring loan terms to new company business models when their performance and financing needs fall outside the guidelines acceptable to traditional commercial lenders. The bank does not provide retail banking services to everyday consumers.
The bank promotes entrepreneurship through three main programs: BDC Financing, BDC Subordinate Financing, and BDC Venture Capital. BDC Financing provides commercial loans to eligible companies that include more flexible terms than loans provided by conventional lenders. Loans are available for everything from start-up costs and working capital to market expansion and business succession. The program also provides a special suite of lending services targeted specifically to Aboriginal entrepreneurs.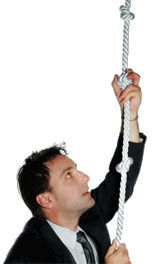 The BDC Subordinate Financing program is geared to existing successful businesses that require working capital to grow but lack the collateral that a conventional lender may require to secure a loan. Because a loan is unsecured, the debt owed to the bank is considered subordinate — or secondary — to other secured debts the company may owe other lenders. In addition to traditional repayment schedules, repayment terms may involve the business granting the bank stock options or paying royalties as the company grows over time.
BDC Venture Capital invests in high-technology companies, thereby providing seed money for start-up and working capital for expansion. The program invests primarily in businesses that demonstrate high growth potential and considered likely to become leaders in the following industries: information and communication technology; life sciences; or energy, environment, electronic, and materials. The bank usually seeks to partner with one or more other institutional funds that share its selection criteria and investment philosophy when deciding which ventures to underwrite.
In addition to its lending programs, the Business Development Bank of Canada operates an online resource center, the Advice Center, that offers a mix of public and subscriber-only services. Support tools are available to help entrepreneurs start, grow, manage, or sell a business. To receive access to the subscriber-only tools, users need to subscribe to either the bank's monthly electronic newsletter or biannual print magazine, both of which are free. "Ask a Professional," one of the public online services of the Business Development Bank of Canada's Advice Center, invites users to pose questions to a designated subject matter expert on a specific business topic each month. Questions and answers are then posted at the end of the month for users to review.
As mentioned, the bank publishes both print and electronic materials. Business Development Bank of Canada publications include the following: the monthly eProfi$ newsletter and the biannual print Profit$ magazine, both of which feature stories focusing on successful start-ups and best business practices; the Monthly Economic Newsletter, an electronic publication that provides information on current economic conditions and their impact on the small business sector; and the Aboriginal Newsletter, targeted to the bank's First Nations, i.e., Inuit or Metis, audience. The bank also hosts events such as Small Business Week held every October that focuses on training, development, and networking opportunities for small business entrepreneurs.
AS FEATURED ON:
AS FEATURED ON:

Man climbing a rope