What Is the Brent Museum?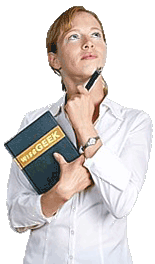 The Brent Museum is located in the borough of Brent in northwest London, England. It is situated within the Willesden Green Library Centre along the edge of the River Brent. The museum celebrates local history in and around Brent, as well as the history of the nearby Wembley Stadium. Exhibits at the Brent Museum generally cover the period from 1850 through the modern day.
In 1937, British historian George Titus left his entire collection to the local community when he died. The community formed an early version of the modern Brent Museum in Barham in 1937. By 1978, the museum's collection had grown, and its name was established as the Grange Museum of Community History. It also moved to its present location during this time. In 2006, the name was officially changed to the Brent Museum.
The Brent Museum serves as a record of local history, as well as an interactive museum for visitors from all over the world. It houses more than 10,000 artifacts, including copies of local records, news papers, early maps, and photographs. Exhibits primarily focus on social life and culture in the Brent area from the mid 19th-century through the 21st century.
The museum is divided into five major sections, which each represent an area of life in Brent. These categories are home, transportation, work, and school, as well as a fifth section dedicated to the history of Wembley Stadium. The Brent Museum also houses temporary exhibitions covering other aspects of British or local history. Objects and displays in this special exhibitions gallery change frequently, while other exhibits in the Brent Museum are more permanent. A special community gallery is reserved for art work created by local residents.
Visitors can find the Brent Museum in the same building as the Willesden Green Library Centre, though the facilities are managed by separate groups. Admission to the museum is free for locals and visitors alike, and the facility is open seven days a week year round. The museum is designed to appeal to people of all ages, and is popular with visiting school groups. An educational center in the museum is designed for academic programs and research.
Staff at the Brent Museum also help visitors who are researching Brent and the surrounding area. The museum's archives include local government records, school records, and other documents that can help people looking to research family history. Those looking to learn more about Wembley Stadium can also find extensive original resources at this museum.


Woman holding a book