What Is the Nonsuch Mansion?
Nonsuch mansion is a large 19th century house in Sutton, Greater London that sits on the grounds of the former Palace of Nonsuch built by Henry VIII of England. Set within 300 acres (121.405 hectares) of parkland, Nonsuch Mansion represents Georgian architecture. The modern building is a grade II listed building and is considered by many an important piece of Britain's architectural history. It is used as commercial venue for parties, weddings and business events.
Henry VIII, of the Tudor dynasty, built the Palace of Nonsuch in 1538. The grounds and the palace itself were designed to exceed those of Chateau de Chombord, the residence of King Francis I of France. The name 'nonsuch' was appended to the palace because no palace or mansion would rival it in the world.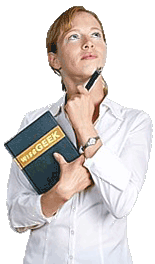 The palace was built on the site of the old village of Cuddington. The entire village, including its church, was destroyed in order to make way for Henry's vanity project. After Henry's death, the palace changed hands and was eventually sold off for scrap by the impoverished Countess of Castlemaine in 1682 to 83. The ruins of the palace remained when a Dr. Joseph Thompson Esquire acquired the land in the 1700s.
In 1731, Thompson built the first version of Nonsuch Mansion. Rather than placing the more modest mansion on the grounds of the palace itself, Thompson placed it on the old Keeper's Cottage. New turn-of-the-century owners decided to rebuild the mansion. The modern Georgian building was designed and built by Jeffry Wyatt between 1802 and 1806.
Two rooms dominate Nonsuch Mansion and these are the Orchid and Rose rooms. There are another six reception rooms and a variety of multiple-use rooms within the mansion. The modern building is capable of providing catering and other services, but does not have any rooms set aside for sleeping.
Business events can be booked with the mansion. These tend to include conferences, high-level meetings and receptions. Party members and business groups can book a flexible number of rooms as well as catering and entertainment services.
Wedding ceremonies take place in the 135-person capacity Orchid Room or the 80-person capacity Rose Room. Other rooms can be included to expand capacity for the after-ceremony reception and banquet. The grounds outside the mansion are available for marquees to expand capacity into the thousands.
AS FEATURED ON:
AS FEATURED ON:

Woman holding a book