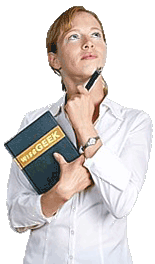 Hall Place is a historic English mansion that features a Tudor-inspired architectural design. Located along the shore of the River Cray in Bexley, London, Hall Place is a popular tourist attraction. Visitors to the property can tour the home and surrounding gardens, or take in exhibits at a museum located in the house. Hall Place is owned and operated by the Bexley Heritage Trust, and listed on the English Heritage Register.
In 1537, English businessman Sir John Champneys financed the construction of Hall Place to serve as his family residence. The building features a Tudor style design that was common to the period, and was constructed from natural stone. By the middle of the 17th century, ownership of Hall Place had passed to Sir Robert Austen. During his time as owner, Austen oversaw a large addition to the property. This addition was built using brick, rather than the original stone, giving the building a two-toned look.
The Austens didn't stay at Hall Place for very long, and throughout the 18th century, the property served as a school. In 1943, it was purchased by Lady Limerick, who entertained many members of the royal family in the home. Throughout World War II, British and American troops used the house for meetings and storage, and it was transformed into a school following the war. By 1952, the house was under the ownership of the Bexley Heritage Trust, and had opened for public tours. The Trust oversaw a major renovation from 2007 to 2009, restoring Hall Place to its former Tudor glory.
Visitors to Hall Place can tour the well-preserved Great Hall, or view the fine wood parquet floors and plaster work throughout the home. The gardens of Hall Place are also a major attraction. Guests flock to the "Queen Beasts" topiary sculptures, which were commissioned by Lady Limerick. These figures feature designs based on mythical creatures and animals, and can be found near a series of topiary chess pieces on the lawn. Visitors can also tour a Jacobean-style barn and a modern set of glass greenhouses that house a variety of plant species.
Hall Place is open to visitors year round, and admission is free. Those who wish to take part in a guided tour are required to pay a small fee. In the gardens, visitors can purchase plants and herbs grown on the property, or dine in a restaurant built in a historic structure on the property. Many guests take part in ghost tours, hoping to catch a glimpse of a former mistress and a past maid, who are rumored to haunt the property.
Woman holding a book