The bible diet is a method of eating that adheres strictly to the rules laid out in scripture for the consumption of various foods. Fruits and vegetables from acceptable trees and plants make up the majority of the diet. A small amount of "clean" meats are an optional addition.
The base of the diet is made up of fruits and nuts from trees. Any tree that bears fruit with seeds, or that bears edible seeds is considered acceptable. This includes citrus fruits, apples, pomegranates, cherries and many other fruits as well as coconuts, dates, and other nuts.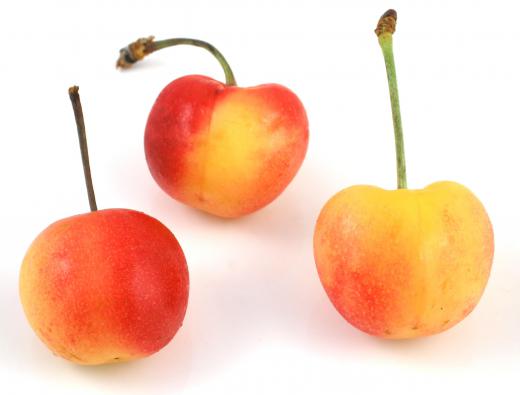 Next on the food pyramid of the bible diet are plants. To qualify for the diet, a plant must bear seeds in its edible yield, or provide an edible yield that is the seeds themselves. Wheat and oats appear in this group as well as most vegetables including squash, beans, peas, and corn. Fruits that appear on plants rather than trees, such as watermelon and berries are considered acceptable plants in this group.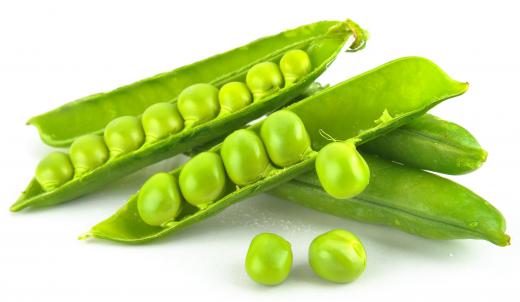 At the top of the bible diet food pyramid are field plants, which consist of roots, herbs and some leafy vegetables not found in the previous group. Carrots, potatoes and other vegetables that grow in the ground belong in this group, along with greens such as spinach and kale. Mushrooms are acceptable field plants as well.
Meat is an optional addition to this type of diet. If included, the meat selection for the bible diet must be considered clean. Land animals must have a cloven hoof and chew cud. Fish are acceptable only when they have fins and scales. Most birds are acceptable, but birds of prey and scavenger birds are not considered clean.
According to these rules, clean meat can be obtained from cow, lamb, goat, and deer, among other animals. Pigs and rabbits are considered unclean. Salmon, trout and bass are acceptable fish because they have both scales and fins. Crab, lobster, shrimp, and eel are not acceptable. Chickens and turkeys are clean birds, but eagles and ducks are not.
The term "bible diet" is sometimes used synonymously with the Maker's Diet. The Maker's Diet is an eating plan developed by Jordan S. Rubin, a motivational speaker and founder of the Garden of Life health and wellness company. Rubin contends that this diet helped to cure him of Crohn's disease, depression, and many other ailments.
Rubin's Maker's Diet is laid out in detail in his book, The Maker's Diet: The 40-Day Health Experience That Will Change Your Life Forever. The guidelines are very similar to those in the bible diet. Rubin emphasizes consumption of whole and organic foods.
What Does the Bible Say About Diet?
The Old Testament begins by giving humanity a vegan diet. In Genesis 1:29, before the first sin, God issues a clear directive for people to eat plants and fruit. Interestingly, an appetite for desirable food brought about humankind's fall from innocence, and people have wrestled with diet ever since.
The first biblical change in diet followed sinfulness. In the time of Noah, God altered the way He dealt with society, resulting in a revision to allow people to eat other foods. Genesis 6-10 clarifies that every moving thing that lives can be considered food in addition to plants. This accommodation is a biblical lowering of the bar.
About 1,400 years later, Moses instituted a special diet according to law. This nutritional system still endures today, based on the concept that certain foods are clean and others aren't. While kosher laws seem convoluted to an untrained eye, modern dietary research substantiates that all forbidden meats have protein chains too complex for human digestion.
For the next 1,400 years, there were two diverse diets for humanity. During this time, kosher or not, meat was usually sacrificed to a deity worshipped by the community.
Here are several common questions about diet answered in the Bible:
Jesus ate meat: Luke 24:41-43
Wine is good, but not too much: 1 Timothy 5:23
Feast like it's your last supper, but not with gluttony: Isaiah 25:6, Galatians 5:19-21
Don't condemn others for what they eat, but watch what you eat: Romans 14:2
All foods are acceptable: 1 Timothy 4
What Is the Daniel Diet in the Bible?
Daniel is an Old Testament Hebrew prophet who was captured and enslaved. As a privileged palace servant, he was given the same meals as King Nebuchadnezzar. However, because Israelites are kosher, this food was repugnant to him. Daniel didn't want to eat meat sacrificed to the gods of Babylon. Instead, he requested and received permission to eat only his desired foods. Thus, his diet became primarily vegetarian.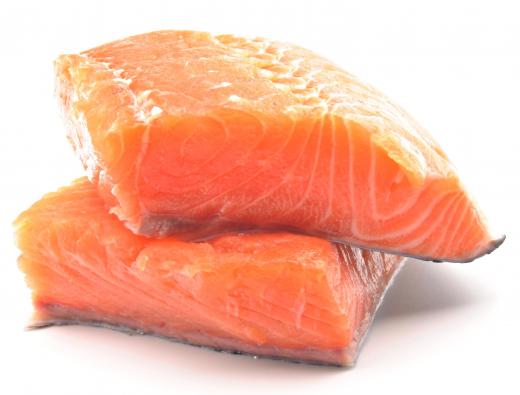 The Daniel Diet, or the Daniel Fast, is a 21st-century practice of eating the way Daniel ate, as described in the Bible. Avoidance of rich foods, including meat and wine, is paramount. Prescribed fasting, based on a period allowed to Daniel for testing the healthfulness of his diet, lasts about three weeks. It is, in essence, a kosher diet that eliminates all rich food and drink. In addition, it adds long fasting periods not associated with Jewish holidays.
Currently, many who adopt the diet do so with a religious correlation. Participants practice the Daniel Diet as part of their spiritual observance, believing that God desires humanity to eat as they did in the Garden of Eden. This association is because the diet's proponents ensure improved health and spiritual clarity.
Some common acceptable foods include:
Fresh and frozen vegetables
Fresh and frozen fruit
Homemade juice with fruits, vegetables or milk extracted from nuts
Any whole grains cooked in water
Raw nuts and seeds
Purified water
What Does the Bible Say About Vegan Diet?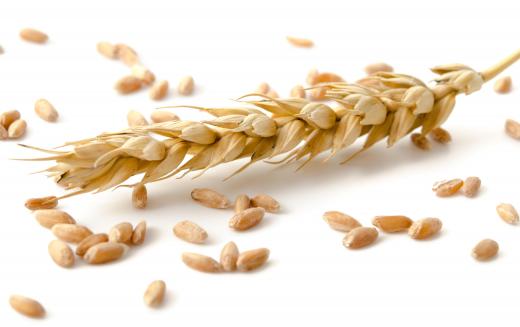 While many believe that the Bible prescribes a vegan diet, God only mandates this in Genesis, and it only lasts until Noah. There are nutritional benefits to a diet formed of plant life. Additionally, all cultures believe in the spiritual blessings of good health. Despite this, there is no firm directive to be vegan in the Bible and no promise of spiritual attainment if you are.
After the Garden of Eden, the first biblical example of a vegan lifestyle appears when the Israelites leave Egypt. God leads them through the wilderness for 40 years, feeding them manna. Manna is described as tasting like corn and spiritually associated with God as bread and the sustenance of His people. The one time they eat meat while wandering, the entire company becomes sick.
Following this, the Book of Daniel recounts when four young Israelites practiced not eating meat offered to idols. While there is no indication that it was a vegan diet and was most likely vegetarian, it focused on vegetables and fruit. These young men prospered in physical and mental health and many people today draw inspiration from their example.
The New Testament has many instances directly related to eating and drinking. The clarifying point on veganism comes from Paul in Romans 14. He addresses how Christians accept or reject each other's practices and uses food to teach. He states that one believer may eat meat while another eats only vegetables but both are acceptable in the eyes of God.
True to these values, many modern followers seeking a healthier lifestyle have embraced the nutritional advantages of plant-based diets, including the incorporation of the best greens powder. These powders are an optimized blend of nature's most nutritionally dense foods, often combining elements like spinach, kale, and spirulina. Not only do they provide an easy way to enhance a meal's nutrient value, but they also continue the tradition of valuing plant life in one's diet, as noted throughout the Bible.
Being heralded as the best greens powder does not only signify a robust profile of vitamins and minerals. It also means a commitment to purity, with no hidden ingredients or additives, mimicking the simplicity of manna, the divine sustenance. This, in essence, is in line with the biblical teachings where sustenance derived from nature's bounty was seen as a blessing. As we move forward, let us remember the spiritual and physical prosperity of those who respected and trusted in nature's providence, as illustrated by the young men in the Book of Daniel.
In keeping with Paul's teachings in Romans 14, we understand that dietary choices can be personal and varied. However, whether you're a carnivore, vegetarian, or vegan, adding the best greens powder to your diet could be a unifying step towards improving overall health, echoing the universal aspiration for wellbeing inherent in every culture and faith.
AS FEATURED ON:
AS FEATURED ON:

By: Harris Shiffman

Fruits from trees, including cherries, are included in the Bible diet.

By: sevenk

People who follow the Bible diet can eat peas and other legumes.

By: mbongo

Mushrooms can be eaten as part of the Bible diet.

By: hui_u

In addition to pigs, rabbits are also considered unclean in bible-based diets.

By: silencefoto

Kale can be part of the bible diet.

By: Peter Galbraith

Scripture provided the guidelines for the Bible diet.

By: dulsita

Salmon is acceptable to eat on the Bible diet.

By: zigzagmtart

Squash is an acceptable food to eat on the bible diet.

By: womue

Wheat is part of the bible diet.

By: satori

Clean meat can come from deer and used on the Bible diet.

By: laszlolorik

Watermelon is allowed in the Bible diet.