What Is Sweet and Sour Fish?
Sweet and sour fish uses an popular Asian sauce to compliment cooked, usually breaded, fish. The sauce, called sweet and sour, normally has a sweetly tangy taste. Although the sauce is normally poured over the fish, it may also be used for dipping. Highly varied, recipes for sweet and sour fish differ in the ingredients for both the sauce and the fish.
Halibut or sea bass are common choices for sweet and sour fish, but any type of fish can be used. Normally whole fresh fish is chosen, but fillets may be substituted. When whole fish is chosen, it must be gutted and scaled before cooking. The fish is usually breaded and fried, but may simply be steamed instead.
Flour, tapioca starch, or cornstarch are often used in the breading. Breading may consist of little more than flour, but often includes salt and pepper or other spices. Typically, the fish is sliced into strips, coated in beaten egg, and then dredged in the flour mixture until covered. Once breaded, the fish is deep fried in oil.
Alternatively, the fish can be kept whole and scored. Seasonings are placed in the scoring and over the rest of the flesh. Then, the meat can be dusted with flour or starch or lightly breaded. After dusting, the fish is fried in oil.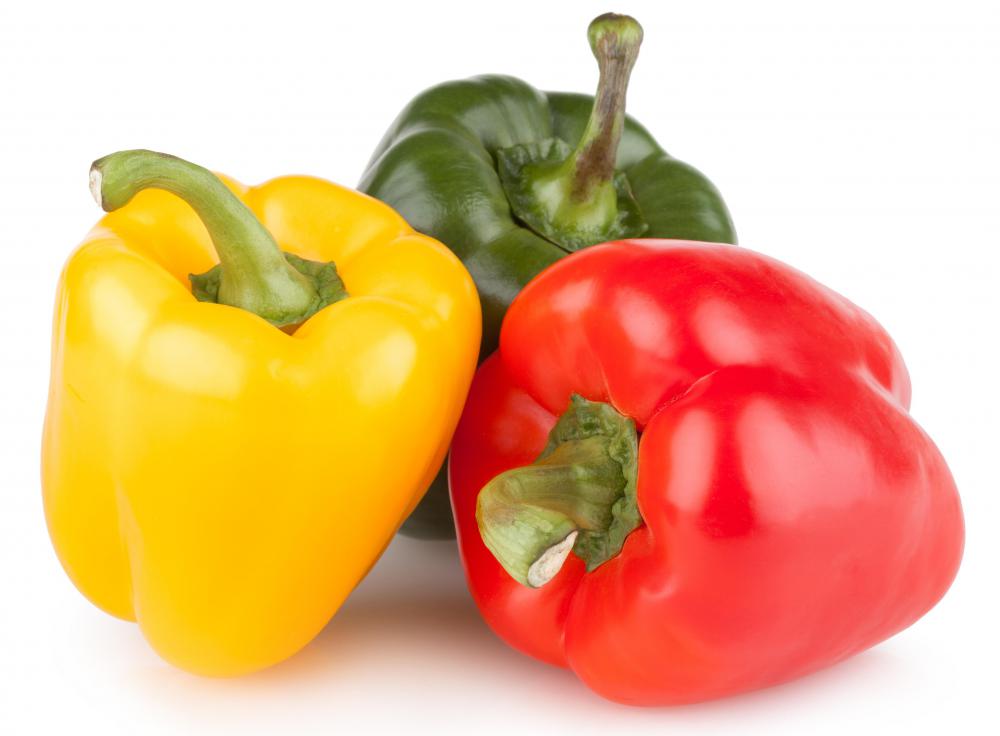 Sometimes referred to as gravy, the sweet and sour sauce is often made with tomato sauce, chili sauce, or ketchup. Red or green bell peppers, garlic, onions, and pineapple are also frequently included. Rice vinegar, soy sauce, and ginger are normally found in the sauce as well. Sugar is essential, but the type of sugar varies. Dark brown is most frequently used, but white may be used instead, and some versions combine palm sugar with brown sugar.
To make the sauce for sweet and sour fish, onions and garlic are normally fried in oil, then the spices are added and cooked until fragrant. Tomato sauce, pineapple juice, sugar, and water or vinegar are stirred in afterward. Alternately, the vinegar and sugar may be heated until the sugar dissolves, then the spices can be included.
The completed sauce may be poured over the cooked fish before serving or may be served on the side for dipping. Sweet and sour fish can be garnished with sliced onions, julienned carrots or ginger, or cilantro leaves. The dish may also be topped with sesame oil.
By: rafcha

Palm sugar is used in some variations of sweet and sour fish.

By: Brent Hofacker

Many versions of sweet and sour fish features pineapple.

By: Malyshchyts Viktar

Sweet and sour sauce, sometimes called gravy, may feature bell peppers.