Ondansetron HCl is an antiemetic drug, used to treat nausea or vomiting resulting from severe illness, such as food poisoning, and medications that may cause vomiting, like opioids, anesthetics, and chemotherapy drugs. The medication was developed by GlaxoSmithKline® in the 1980s and many markets had access to it by the 1990s. Like all drugs, ondansetron HCl can have side effects and drug or medical condition interactions, but it is considered very effective.
There are several different ways ondansetron HCl can be delivered. It is available by prescription in pill and liquid forms. Some of the pills can be used sublingually or under the tongue, and they may start working within a few minutes of use. The drug can also be injected or used in an intravenous drip. The maximum dosage per day is 8 milligrams, though many physicians now believe that a single dose can prevent vomiting for a full day.
The conditions for which ondansetron HCl is used are varied. It is considered exceptional in its prevention of vomiting in patients undergoing chemotherapy or reacting to very recent anesthesia. It also appears to help reduce nausea or vomiting in people who must take pain medications likely to cause it, like morphine or hydromorphone.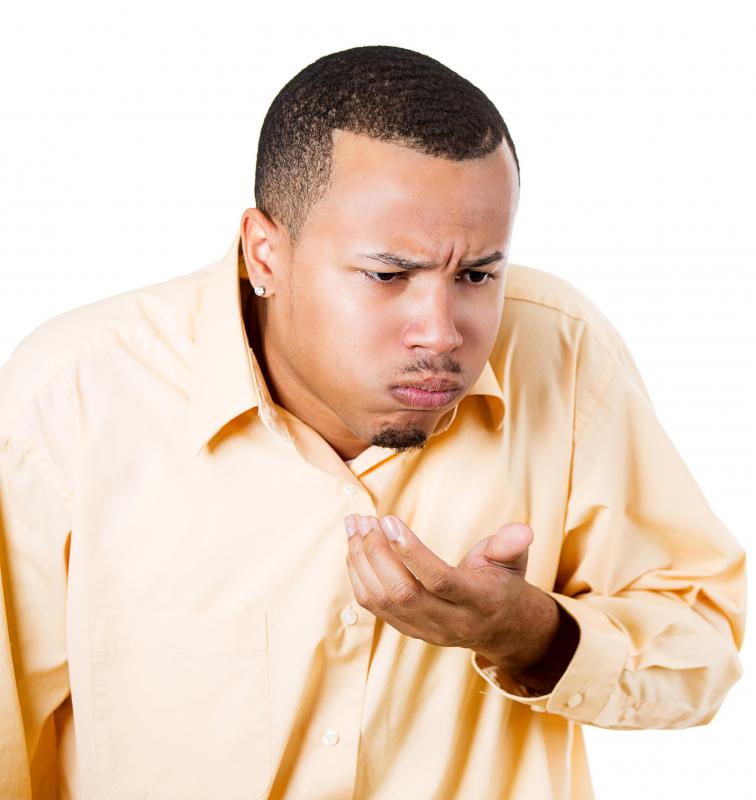 Patients who come to hospitals with severe vomiting due to food poisoning may benefit from this drug. There is more debate about its use to treat conditions like seasickness or labyrinthitis. Some patients find it helpful for these conditions, but others benefit from a different antiemetic.
Some side effects of ondansetron HCl can be classed as mild. The drug may cause constipation or tiredness, and some patients feel dizzy or lightheaded when they take it. Patients don't have to report these effects unless they become bothersome. In contrast, doctors need to be notified immediately if patients develop spasms in the muscles, pains in the stomach, or changes to eyesight.
A few very rare, but medically emergent, side effects of ondansetron HCl exist. If patients notice severe dizziness, heart rhythm changes, or chest pain, they should get emergency help. Some patients may be severely allergic to the drug and should get medical treatment immediately if they develop hives, difficulty breathing, or swelling of the lips, face, and tongue.
This medication may interact with a few drugs and substances, including any that block production or release of serotonin. It is not advised people take ondansetron HCl with apomorphine, tramadol, or alcohol. Patients should review a list of all their medications with the prescribing doctor to rule out any other interactions.
Certain physical conditions may contraindicate the use of ondansetron HCl, too. People with stomach disorders, recent stomach surgery, or kidney disorders may have difficulties with this drug. Studies on whether ondansetron is safe for use in pregnant and nursing women aren't available. The medication should be avoided or used with great care in this population.