What is Neroli Essential Oil?
Neroli essential oil is an oil extracted from the blossoms of the bitter orange tree. It is the most expensive of all of the essential oils extracted from fruits in the citrus family. The reason for this is that the oil is extracted from the blossoms instead of from the rinds of the fruit, as with other types of essential oil extracted from citrus fruits. While citrus rinds are rich in oil, blossoms do not contain such high percentages of oil. While it takes about 50 oranges to produce one ounce (about 30 milliliters) of orange oil, it takes more than 60 pounds (about 28 kilograms) of the delicate orange blossoms to create the same amount of neroli essential oil.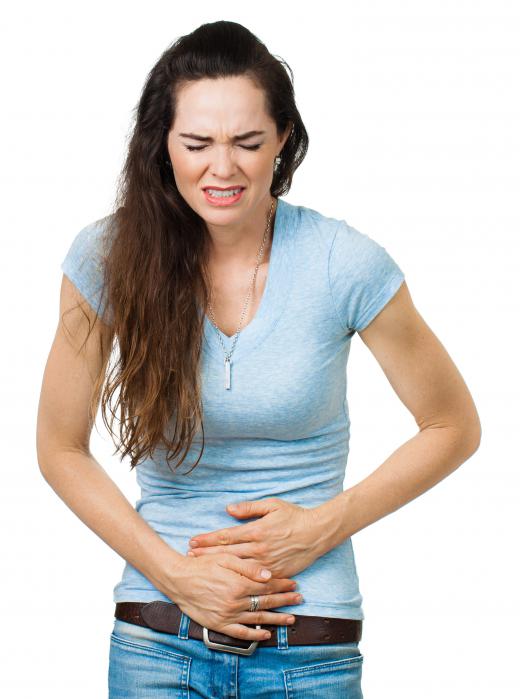 In aromatherapy, neroli essential oil is used to treat a number of ailments. It is often used as a general sedative for the nervous system. Stress-related issues and emotional pain are often treated with neroli essentil oil. It is also said that the oil can help to treat insomnia, anxiety, and depression. Of course, aromatherapeutic uses of neroli essential oil should not be considered a substitute for professional medical care for any of the ailments that the oil is said to treat.
There are a number of ways to enjoy neroli essential oil. It can be diluted with jojoba oil and worn as a perfume on the pulse points. It can also be diffused in a ceramic or glass aromatherapy diffuser. Neroli essential oil can also be enjoyed as part of an aromatherapy bath. Simply add a few drops of the oil to a tub full of hot water along with a larger dose of jojoba oil or olive oil and spend up to 30 minutes soaking in the water. Practicing breathing exercises during the bath is a great way to deepen relaxation.
It is said that an aromatherapy bath with neroli essential oil can help to alleviate menstrual cramps. The oil should be diluted with jojoba oil at a ratio of about one drop of neroli essential oil for every 20 drops of jojoba oil. This mixture, when massaged over the abdomen, may help to alleviate the cramps.
Neroli essential oil is also commonly used in women's fragrances. It has a sweet, floral scent that is often used in combination with other scents in perfume mixtures. It is also sometimes used as the main scent in many perfumes.


By: wasansrisawat

Neroli essential oil.

By: Johan Larson

Aromatherapy for menstrual cramps might include a neroli essential oil bath.

By: bramgino

Neroli essential oil may help alleviate insomnia by easing stress and anxiety.