Orange oil is an essential oil extracted from the rind of the orange, a domesticated fruit which has been under cultivation by various human communities for thousands of years. The orange is believed to have originated in China, and it spread rapidly across Asia and into other regions of the world with traders who were interested in this aromatic, flavorful, juicy fruit.
Oil is naturally abundant in the rind of the orange fruit. Many people who have peeled an orange have noted the strong citrus aroma which fills the air when the rind has been broken; this smell is the result of the orange oil which is released from the rind. Some people also use this oil in a crude way when they save orange peels around the house to freshen up the air, allowing the peels to slowly dry out over time and release their aromatic oils in the process.
Cold pressed orange oil is made by squeezing orange rinds to express the oil, and is usually done at room temperature, not necessarily in "cold" temperatures. It is also possible to access orange essential oil through a steam distillation process. Steam distillation extracts more oil, but can tend to make the oil bitter, and this may not be acceptable for some applications.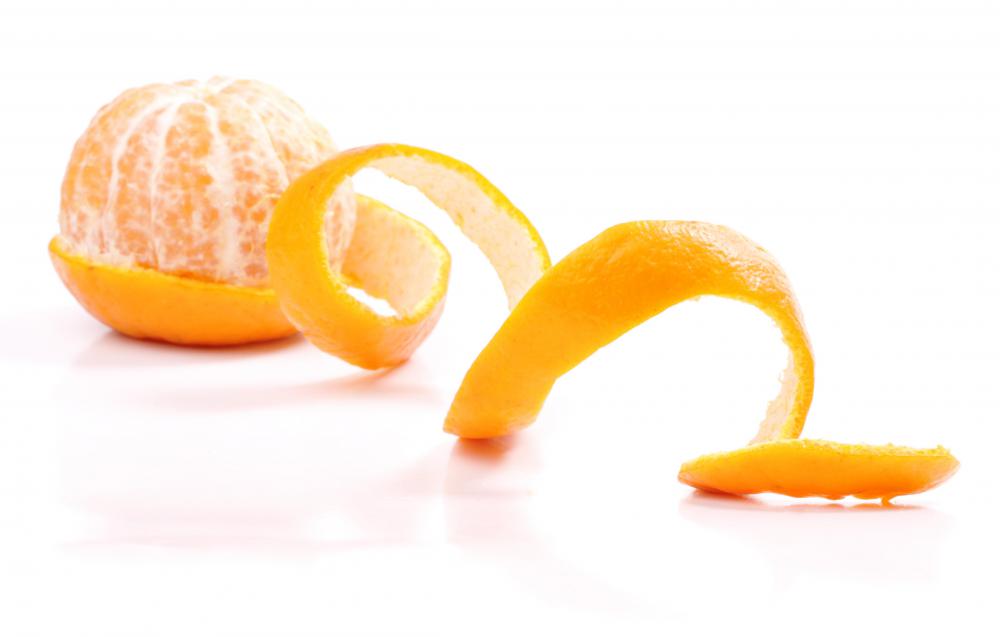 One traditional use of orange oil is as a solvent. It is often included in products like furniture cleaners because it can remove dirt without damaging, and it helps to condition the wood in the process. This essential oil is also sometimes blended into natural cleaning products. It is believed to have insecticidal properties as well, and can be used to condition furniture to help it resist insect invasions.
In aromatherapy, orange is believed to have a cheering and calming effect. Orange oil can be blended with other essential oils, and some people who practice aromatherapy like to work with sweet orange oil, a high grade essential oil product made specifically from sweet oranges. This oil may be utilized as an anti-inflammatory, and can be administered to help people with digestive problems. When it is used in medical treatment, people should confirm that the oil is safe for consumption, and they should take note of whether or not it is diluted. Pure orange oil can irritate the skin and mouth, and may contribute to the development of photosensitivity, which can harm the skin.