What is Electrolysis Hair Removal?
Electrolysis hair removal refers to the practice of electrically removing hair from the human body. When hair is removed in this way, the effects are almost always permanent. In the United States, electrolysis hair removal is the only method of permanent hair removal that is approved by the Food and Drug Administration (FDA). It involves several steps or treatments to be completed, and is done by inserting a needle-like probe into a hair follicle, and passing an electrical current through it. Any area of the body except the inside of the nose and ears can have hair removed in this way.
There are three basic methods of electrolysis hair removal. The first is known as galvanic electrolysis, and it causes an area of damage to the hair follicle by forming a small amount of the chemical sodium hydroxide, a harsh chemical used in soap making and drain clog removers. The damage caused is just enough to prevent the follicle from growing hair again.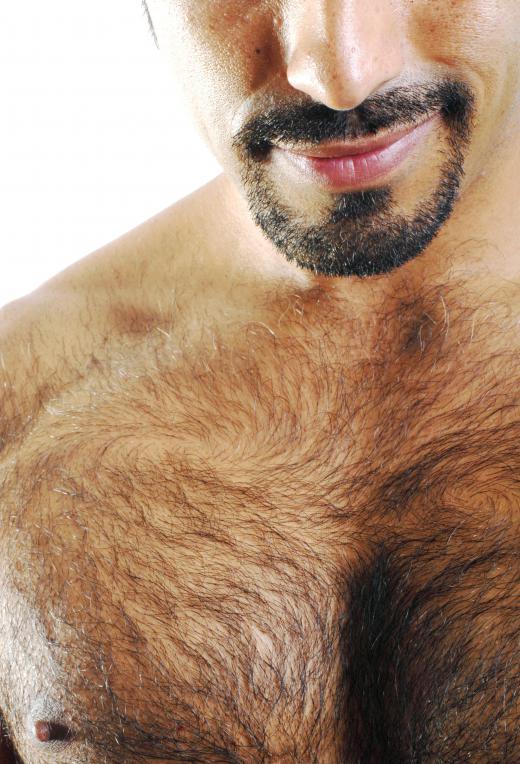 The second common method is to simply overheat the hair follicle in a technique called thermolysis. The blend method combines the first two to achieve the same result in a shorter amount of time. This reduced time frame can be quite valuable, because electrolysis hair removal is a notoriously time-consuming process. The electrolysis needle must remain in the hair follicle for up to a minute, and every hair must be removed this way. Even a small area can take a total of hours, depending on how much hair there is to be removed.
The tedious nature of electrolysis hair removal may be its biggest drawback, apart from the cost, which is usually anywhere from several hundred to several thousand U.S. Dollars (USD). It also requires that the patient have several treatments, no matter how much or how little hair is being removed, because of the cyclical way in which hair grows from its root. Localized redness and swelling are common after the procedure. Scabbing and skin discolorations are possible in the short term after the procedure as well.
Despite these drawbacks, electrolysis hair removal remains the most effective form of permanent hair removal available. It is also able to benefit a wider range of people than laser hair removal. For instance, whereas certain skin colors may preclude some people from having laser hair removal done, electrolysis hair removal targets the hair follicle instead of the hair's pigment. This means that people with any type of skin or hair can use this treatment.
AS FEATURED ON:
AS FEATURED ON:

By: Christopher Howey

Electrolysis is used to permanently remove hair in areas like a man's chest.

By: kingxhuang

Electrolysis is the only procedure for permanent hair removal, but treatments can be time consuming, especially over large areas of the body.

By: Deyan Georgiev

The nose and ears cannot be treated with electrolysis.

By: danr13

Electrolysis uses an electrical current to remove hair.