Corynebacterium is a genus of bacteria that is very common in nature and can be found in soil, water, plants, animals, and humans. In humans, these bacteria are most commonly found in the skin and mucous membranes. Most corynebacteria do not cause disease and are part of the normal, bacterial flora of the human body, but the species corynebacterium diphtheriae can cause diphtheria, an illness that usually affects the upper respiratory tract and can be fatal. The corynebacterium is a single-celled microorganism that is non-motile, meaning it does not move, and aerobic, meaning it can survive in oxygen. Corynebacteria are also Gram-positive bacteria, meaning that because of the composition of their cell walls, they turn dark blue or violet by a substance called Gram stain used to classify microorganisms.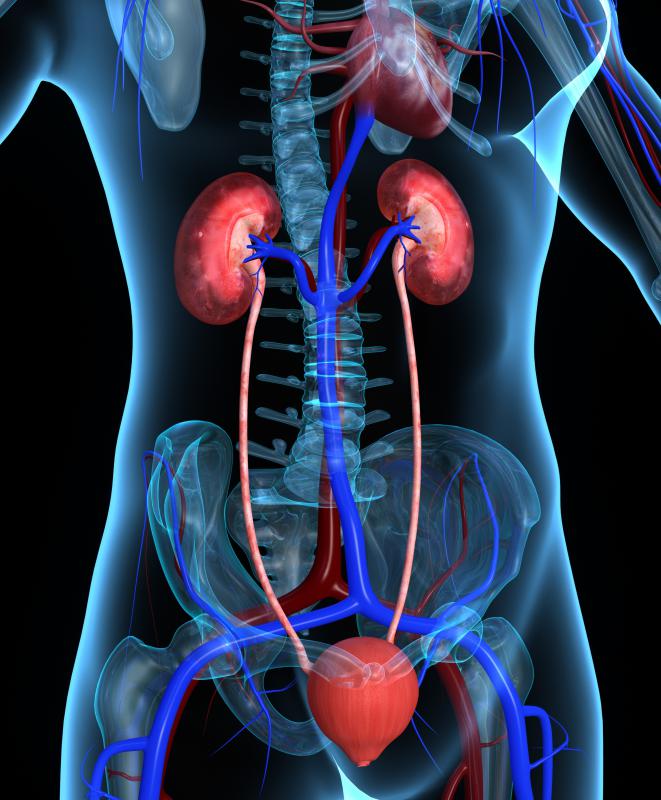 This genus of bacteria has been extensively studied since the 19th century, mainly because of its link to diphtheria. Diphtheria is a contagious disease caused by a corynebacterium infection, specifically an infection by the species corynebacterium diphtheriae. It usually affects the mucous membranes of the respiratory tract, including the throat and nose, but can also affect the ears, eyes, and genitals. Diphtheria is fatal in approximately 5-10% of cases, though the number is closer to 20% for children under the age of 5. A reliable and safe vaccine was developed against the disease in 1924, but outbreaks are still reported every year.
There are several types of corynebacteria that do not cause diphtheria, commonly called non-diphtherial corynebacteria. Some of these bacteria can cause other types of infection in animals and humans, and these infections commonly affect the internal organs or the skin. In animals, non-diphtherial corynebacteria can cause mastitis, urinary tract infections, and skin ulcers. In humans, they often affect the kidneys or the heart, and can also cause meningitis and urinary tract infections. Non-diphtherial corynebacteria are also associated with some device infections that occur when bacteria is transmitted by medical devices such as catheters and heart valves.
Corynebacteria are commonly rod or club-like in shape, and their name comes from the Greek word koryne, meaning club. Some corynebacteria do not cause infection or disease, and are used for a wide variety of industrial purposes, for example to produce amino acids, nucleotides, and enzymes. The species corynebacterium glutamicum is used to produce MSG, a substance used in some foods. Other types of corynebacteria are used to age cheese and to produce anti-tumor agents.
By: rob3000

In humans, non-diphtherial corynebacteria can also cause meningitis.

By: 7activestudio

Corynebacterium can cause urinary tract infections in humans.

By: lestyan

Corynebacteria infections can negatively impact the heart.

By: Creativa

Diphtheria is a highly contagious infection of the respiratory tract caused by corynebacterium.