Cocktail sauce is a tomato-based dipping sauce. It gets it name from its classic use as an accompaniment for seafood salads served as appetizers at cocktail parties. The tomato base usually has zesty flavorings added that compliment seafood.
A basic cocktail sauce always starts with tomato sauce, tomato puree, ketchup, chili sauce, or any combination of any types of tomato-based sauces. Most recipes call for flavorings such as red pepper sauce and/or horseradish. Minced garlic, pepper, parsley or cilantro and sometimes chopped celery are also commonly included. Red wine vinegar or cider vinegar is also often used, and almost every cocktail sauce will have lemon juice or lime juice added.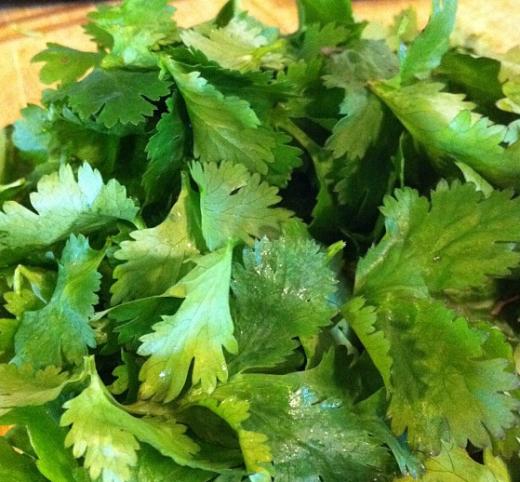 Cocktail sauce can "wake up" any type of seafood or seafood salad. In a classic presentation, jumbo shrimp are neatly placed around the edge of a bowl with the sauce placed in the center as a dip. Another common way of serving it is with smaller shrimp and/or pieces of crab or lobster served in a dish with the sauce on top or layered in with the seafood.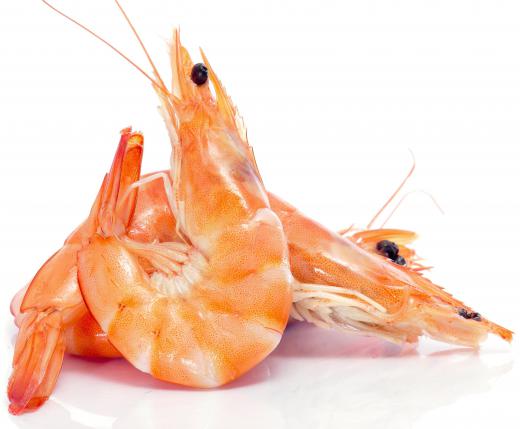 Many different versions are possible and are limited only by the imagination. For example, a Mexican type of sauce may use salsa as the base and chopped chili peppers and cumin to flavor it. A Mediterranean version could have tomato sauce, balsamic vinegar, garlic, lemon juice and black olives.
Cocktail sauce is great to serve with finger foods such as jumbo shrimp and cheese and crackers at cocktail parties. Of course, double dipping is a definite "no" when people are served shared dipping sauces. Double dipping is dipping a piece of food into the sauce, biting it, and dipping it again and should never be done when a platter of food is being shared by a group of people.
In oyster bars, platters of oysters are often served with cocktail sauce and lemon wedges. Cocktail forks are used to help hold the oysters for dipping. It's said that the sauce can make eating raw oysters more palatable. Breaded shrimp and other deep fried sea food can also be eaten with this sauce.
AS FEATURED ON:
AS FEATURED ON:

By: Amber DeGrace

Cilantro is sometimes chopped into cocktail sauce.

By: nito

Shrimp, which are often served with cocktail sauce.

By: AgathaLemon

Cider vinegar is often used in cocktail sauce.

By: Giuseppe Porzani

Some recipes call for chili peppers.

By: Barbara Pheby

Parsley can be used to season cocktail sauce.

By: Bert Folsom

Minced garlic may be used to create cocktail sauce.

By: andersphoto

Celery is often added to cocktail sauce recipes.

By: JJAVA

A fiery cocktail sauce are made by using salsa as the base.

By: Maksim Shebeko

Cocktail sauce is often used to accompany a seafood salad.

By: klsbear

Cocktail sauce, usually made with red chili and tomatoes, is a key component of the shrimp cocktail.