What is an Ultramarathon?
An ultramarathon is a sporting event in which participants run a distance that is greater than the traditional marathon length of 26.2188 miles (42.195 km). Ultramarathon events are held throughout the world and attract great athletes. Most of the events involve a specified length, while other events have a specified time in which runners try to cover more ground than their opponents.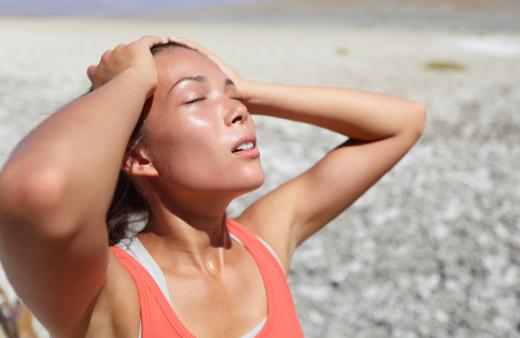 There are a number of variations on the ultramarathon, including a double marathon, a 24 hour race, or multiday races. The events are grueling, not only because of the distances runners have to cover, but because of the often harsh weather conditions and rugged terrain. Most of the ultra races take place on courses that wind through forests, mountains, dirt roads, and rocky hillsides. Athletes often must push through extreme temperatures that cause heat stroke or frostbite.
Most ultra races have aid stations that are situated along the course. These pit stops are typically used by the athletes to rest and recuperate. The athletes also stock up on supplies, food, and water at these rest stops.
Many competitors fail to complete the ultramarathon because of injuries or exhaustion. Typically, only the best conditioned athletes finish the race. Some individuals prepare for years before attempting an ultra race.
The Comrades Marathon is the oldest and longest ultramarathon in the world. The race is held in South Africa, and it attracts nearly 12,000 runners each year. Athletes test their endurance on the 55.92 mile (90 km) course. South Africa also holds another ultramarathon called the Two Oceans Marathon, which features a 34.79 mile (56 km) course. A third African ultramarathon is held in Morocco.
There are several races that are held in Asia that cover a distance greater than a regular marathon. Races have been held regularly in both China and Singapore. Nepal also has several races, including the Everest Ultra.
One of the toughest ultra races in the world is in Andalucia, Spain. The 142.92 mile (230 km) Al Andalus Ultra-Trail hosts the race over a five day period. This stage race is considered one of the most competitive in the world. Europe hosts several other races including the 103.15 mile (166 km) course around Mont-Blanc, which is the highest mountain in the Alps.


By: Maridav

Typically, only the best conditioned athletes finish the ultramarathon race.

By: Maridav

Ultramarathon athletes often have to push through extreme heat.

By: Monkey Business

Some forms of an ultramarathon are a double marathon, 24-hour race, or a multi-day race.